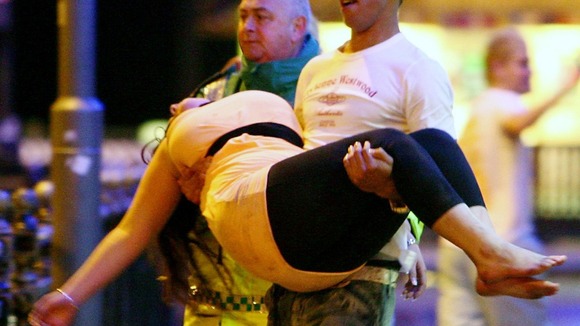 Privately-run 'drunk tanks' should be considered as a way of tackling soaring levels of alcohol fuelled crime, a police chief has said.
Chief Constable of Northamptonshire Police, Adrian Lee, who is the national policing lead on alcohol harm said he did not see why police and health services should use their precious resources cleaning up "after someone who has chosen to go out and get so drunk they cannot look after themselves."
He has suggested that the drunken offenders should pay for their care when they sober up the next day. Dan Rivers reports.
A Daybreak survey of police officers have revealed that 95% of officers believed too much police time is spent on dealing with drunk individuals.
More: 95% of police think drunks waste too much of their time
The chief constable said it is time for a cultural shift in attitudes to drunken disorderly behaviour.
We have seen a huge cultural change in terms of drink drive. Can we see a similar cultural change about people's attitude towards irresponsible drinking?
He said the privately run "drunk tanks" would take strain off police services and A&E clinics, and care for the intoxicated in a safe environment.
We are not the experts on health. It is quite difficult to work out where the best place to put a drunk is. Is it a police station, or do they need to be at a hospital?

It is a big demand on police but also not the best way of looking after the specific complex duty of care where there is a health demand.

Accident and emergency departments are under huge pressure nationally, particularly on a Friday and Saturday nights.

Why should we have drunks clogging up the A&E, causing further problems potentially? Why not put them somewhere safe where you could have private medical staff on hand?
Crime prevention minister Jeremy Brown welcomed his comments, saying weekend binge drinking behaviour had turned some places into "no-go areas for law abiding people."
I welcome this campaign to raise awareness of the impact of alcohol-fuelled crime, which costs around £11 billion a year in England and Wales.

Frontline police officers are all too aware of the drunken behaviour and alcohol-fuelled disorder that can effectively turn towns and cities into no-go areas for law-abiding people, particularly on Friday and Saturday nights.
More: Alastair Campbell - First step is for UK to admit it has a drinking problem