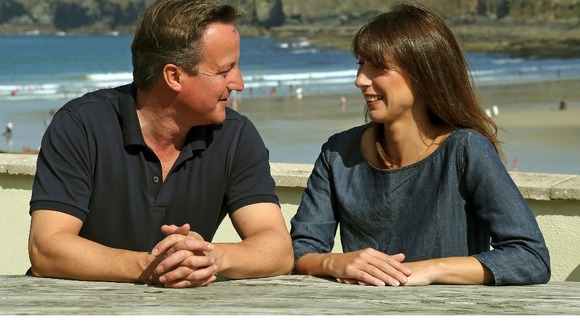 The Prime Minister has finally committed to a tax break for married couples.
From 2015, in couples where the highest earner is still a lower rate tax payer, their other half will be able to transfer to them £1,000 of their personal allowance.
The Conservatives reckon this will benefit four million couples as much as £200 a year each.
In a quite personal article in the Daily Mail David Cameron says:
I believe in marriage. Alongside the birth of my children, my wedding was the happiest day of my life.

Since then, Samantha and I have been a team. Nothing I've done since - becoming a Member of Parliament, leader of my party or Prime Minister - would have been possible without her.
Grass-roots Tories have long wanted such a measure to make up for the legalisation of gay marriage, but Mr Cameron can't quite resist a swipe at those who opposed it.
He finishes his article with this:
And of course this will be true if you're gay or straight – and in a civil partnership or a marriage.

This summer I was proud to make Equal Marriage the law. Love is love, commitment is commitment.