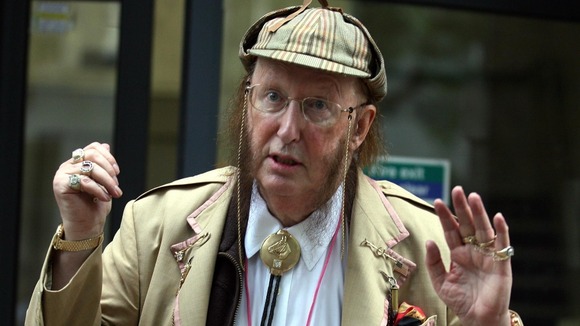 Racing pundit John McCririck said he had been encouraged to play the part of the "pantomime villain" on screen and portrayed himself as a crusader against "age discrimination" on the first day of his employment tribunal.
The 73-year-old is taking former employer Channel 4 and TV production company IMG Media Limited to the tribunal, alleging that he had lost his job purely based on his age.
McCririck - known for his bling jewellery, sideburns and deerstalker hat - was dropped when the station unveiled a new presenting team headed by Clare Balding.
The case started today but was adjourned until tomorrow morning while its panel of judges reads witness statements and watches clips of McCririck's appearances on television.
ITV News correspondent Sejal Karia reports:
McCririck said the loss of his job had left him depressed and reduced to watching daytime TV, adding: "I have worked all my life, I have never missed a day's work, I have never been late, I live to work."
Speaking after this morning's brief hearing, McCririck said he had been the victim of age discrimination
It's an age thing, they use the word 'freshen up'. Freshen up is a euphemism for kicking out older people.

People in their 30s onwards live in fear in this country that the new suits and skirts will come in and just go for new and trendy. It's totally wrong.

I am saying it's not an unstoppable fetish. If this tribunal gives punitive, exemplary damages then no employer would ever dare sack somebody because of their age.

This tribunal, if they act decisively, could end age discrimination.
– John McCririck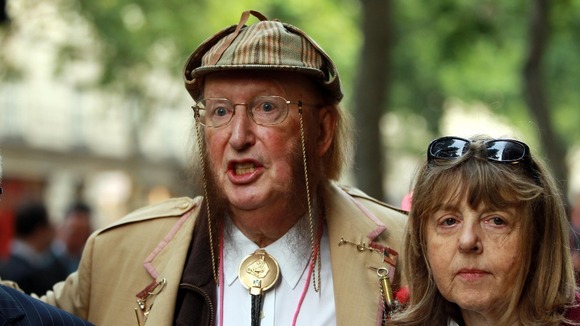 Mr McCririck also insisted he was not "anti-women" and that his apparent sexism was part of a pantomime role he claimed had been encouraged, especially on reality TV shows like Celebrity Wife Swap and Celebrity Big Brother.
"Because Captain Hook is horrible to Peter Pan and kids in Peter Pan, it doesn't mean the actor playing him goes around abusing kids in the street," he said.
"All this is a pantomime villain thing that Channel 4 encouraged."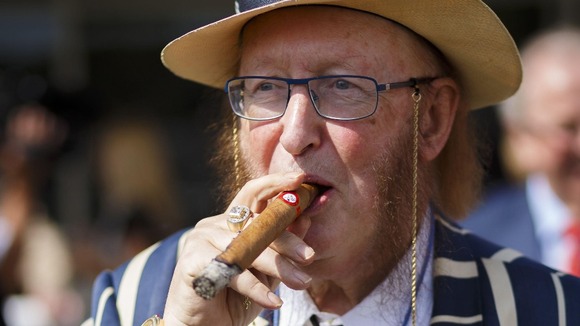 A Channel 4 spokesman said:
We are grateful to John McCririck for his contribution towards Channel 4 Racing over many years.

However we reject the suggestion that discrimination on the basis of age played any part in the decision not to include John in the Channel 4 Racing team from 2013 and we are vigorously defending this claim.
– channel 4 spokesman

The tribunal will reconvene at 10am tomorrow.