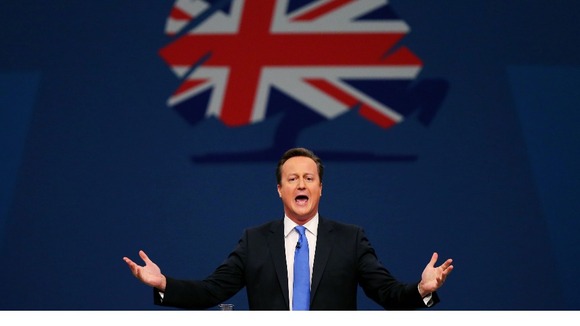 The Prime Minister asked today for the Conservatives to be given the chance to "finish the job we've started" by being returned as a majority government at the 2015 general election.
David Cameron's speech shows he does not know where to start in tackling the cost of living crisis facing Britain's hard-working families.
The last thing families want is him to 'finish the job' when prices have risen faster than wages and average pay is down by almost £1,500.
In a speech to the Conservative annual conference, David Cameron said the UK economy was "beginning to turn the corner" and pledged to build "a land of opportunity for all" by backing business, home-ownership and education as times get better.
We've got a year and a half until that election. A year and a half until Britain makes a choice: move forward to something better or go back to something worse.

But I believe that if this party fights with all we have, then this country will make the right choice. Because we always have before.
Political Editor Tom Brady reports from Manchester:
As he promised pro-business policies and hinted at tax cuts after the election, the Prime Minister warned that there will be no option of a life on the dole for under-25s, telling the conference that he wanted all of them "earning or learning".
Full details of the reforms are expected to be included in the Tory manifesto for the 2015 poll, but Downing Street aides said that young people who are not in work, education or an apprenticeship and decline to take up training places can be expected to lose their automatic entitlement to benefits including jobseekers' allowance and housing benefit.
Today it is still possible to leave school, sign on, find a flat, start claiming housing benefit and opt for a life on benefits.

It's time for bold action here. We should ask, as we write our next manifesto, if that option should really exist at all.

Instead we should give young people a clear, positive choice. Go to school. Go to college. Do an apprenticeship. Get a job.

But just choose the dole? We've got to offer them something better than that...

So this is what we want to see: everyone under 25 - earning or learning.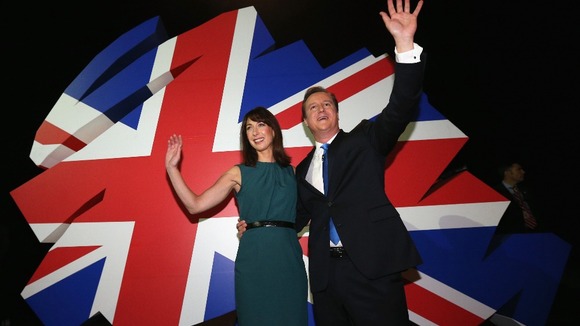 Mr Cameron also warned of further austerity following the election, even if the recent return to growth is sustained.
He insisted the Tories would stick to their economic course "until we've paid off all of Labour's deficit, not just some of it" and would run a surplus - spending less than they take in from tax and other revenues - even after the deficit is eliminated.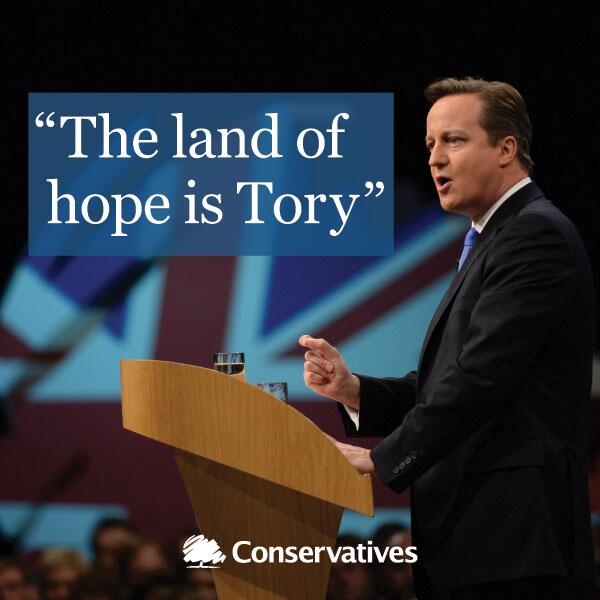 Mr Cameron's address sought to draw clear dividing lines with Labour, accusing Ed Miliband of adopting an anti-business agenda and dismissing his promises to cut the cost of living as "all sticking plasters and quick fixes".
But he said that he wanted to do more than simply "clear up the mess" left by the Labour administration.
Let us pledge today that we will build something better - a land of opportunity. A country built on that enduring principle, seared in our hearts, that if you work hard, save, play by the rules and do your fair share - then nothing should stand in your way.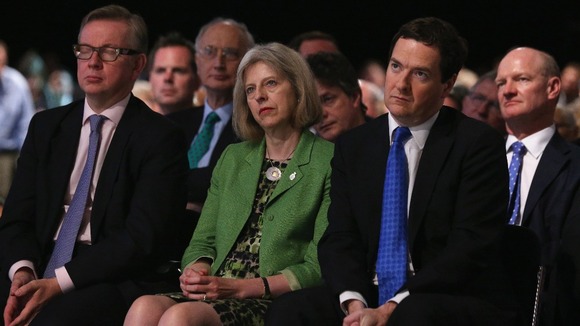 The Prime Minister used his speech to promise Conservative support to business, praising entrepreneurs as "national heroes".
He denounced Labour's plan to hike corporation tax rates for large businesses as "just about the most damaging, nonsensical, twisted economic policy you could possibly come up with", warning it would drive multinationals away from the UK and cost jobs.