Rugby player leaves scrum for new life as a cheerleader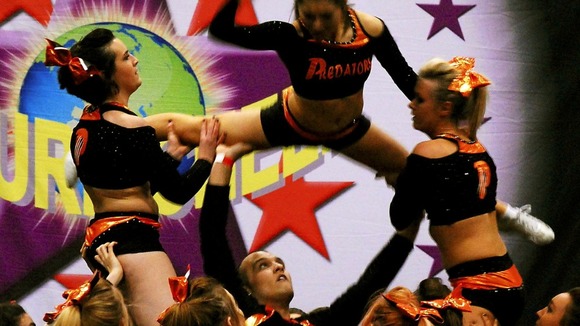 A former rugby player from Bristol has gone from running for the touch line to dancing on it as a member of Britain's national cheerleader squad.
Toby Brewer, 19, played rugby for his local team up to the age of 14, but switched to cheerleading after discovering his love of performing at a school show.
Toby's passion took off when he joined his local cheerleading club in Bristol - the Predators.
He has now gained a place in the UK's national cheerleading squad and is to take part in the Cheerleading World Championships in Florida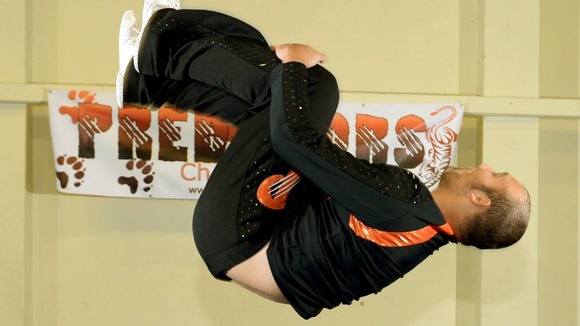 Shop assistant Toby says that many people don't realise the strength and dedication required to compete as a cheerleader:
I get it all the time - people asking why I would do cheerleading, they say its all High School girls and pom poms.

But there's actually so much more to it than that. You have to be incredibly strong and skilful to be able to complete some of the stunts.

I practice three times a week and also train at the gym the same amount too. I do weights and also general cardio to improve my stamina.

I enjoyed playing rugby but it wasn't something I had a passion for - cheerleading was something I was good at straight away and I immediately loved it.
– toby young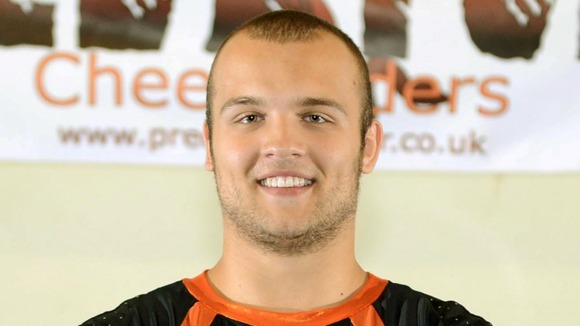 Toby says that although the UK is still lagging far behind the US, many more boys and men are taking up the hobby.
"Once they come and watch it, boys realise that it's a great team sport," he added.