Girls and group X Factor live finalists revealed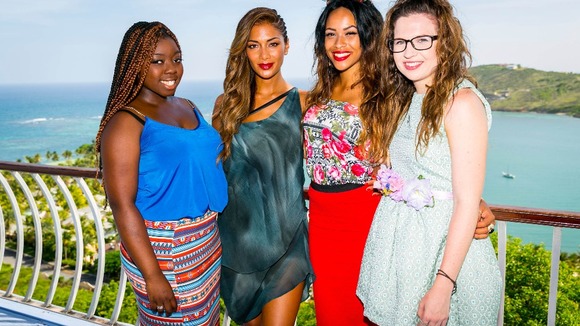 The final hopefuls who made it into the judges' houses stage on the X Factor have been whittled from six down to three.
The live finals will take place next week, where the 12 acts will be battling it out to win this year's show.
Viewers saw Rouch Copy tonight joined by Miss Dynamix and Kingsland Road, while Hannah Barrett, Tamera Foster and Abi Alton went through from the girls.
Girls:
Tamera Foster, 16, from Gravesend, Kent. Tamera, who starts college in September to study Musical Theatre, entered as part of duo Silver Rock, but judges decided to split them up. Bootcamp song: Stay - Rhianna.
I feel so blessed to have gotten through to the live shows: it's such a crazy feeling I'm so lucky. How many people my age get this kind of opportunity? I'm going to love every second of it!
– Tamera Foster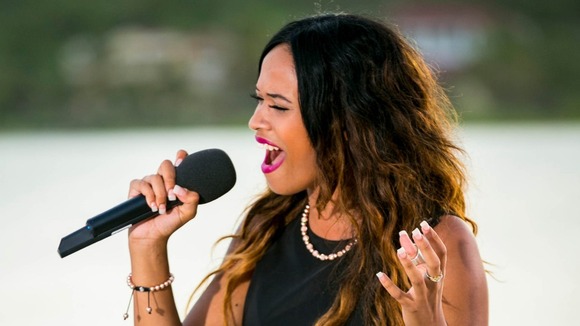 Hannah Barrett, 17, from south London. Hannah, who is studying for A levels, started singing in her local church and she says she is more interested in music than fame. Bootcamp song: I'd Rather Go Blind - Etta James.
After coming from Gregg's and serving four sausage rolls for the price of three, never in my wildest dreams did I expect to get this far.

Getting the results at Nicole's Judge's House was a bittersweet moment; the three of us were so happy that we were going through, but were sad for the other three at the same time.
– Hannah Barrett
Abi Alton, 19, from Guisborough. The Morrison's sales assistant finds her job "boring" and lives at home with both her mum and dad. Bootcamp song: I Wanna Dance With Somebody - Whitney Houston.
Vocally my audition at Judges' Houses wasn't perfect, but I think it was the emotion I put into the song that got me through. I was so nervous at the thought of getting a 'no'.
– Abi Alton

Really love Abi ! So Pleased for her #XFactor

Groups:
Rough Copy - Sterling, 28, and Joe, 27, from Croydon. The group had entered last year's contest but were forced to quit due to visa issues for one of the members. The same problem recurred this year forcing the trio to slim to a duo. Bootcamp song: Stop Crying Your Heart Out - Oasis.
We can't even explain the feeling of having Gary as our judge. We used to watch Take That when we were younger.
– Sterling, Rough Copy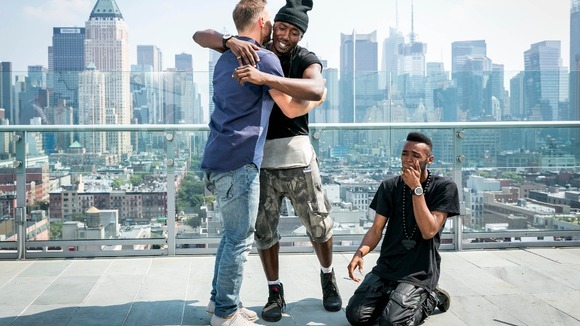 Kingsland Road - Connor, 19, Matt, 25, Jay, 19, Josh, 20, and Thompson, 22, from east London. The quintet share a flat with three in one room and two in another. They hope to conquer the US so they can afford their own beds. Bootcamp song: For Once in My Life - Stevie Wonder.
We were really happy with our performance at Judges Houses, especially our second one. The song meant a lot to us and we found it very emotional; we were so over whelmed by everything – the lights, the skyline, the whole thing.
– Kingsland Road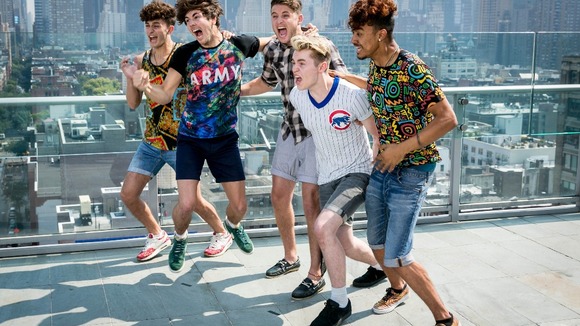 Miss Dynamix - Jeanette, 21, Rielle, 16, and SeSe, 22, from London, Romford (originally South Africa) and Manchester SeSe had been part of group Dynamix, while Jeanette and Rielle had been part of the girls' category. Judges put them together because they saw a spark and after ten hours rehearsal they made it through. Bootcamp song: We Found Love - Rihanna.
To be honest, I couldn't look them in the eye after audition, I felt like I'd let them down so badly. Just because it's one thing when you're practising and it sounds alright and you get there and there's so many people - it's just a different feeling.

We didn't have more than three weeks. There was Bootcamp for two days, then we went home. Literally in total we had spent about 10 days together.
– Miss Dynamix

You can watch X Factor on ITV at 8.00pm tonight and 8.00pm on Sunday.

Read: Catch up on all the latest X Factor news.

Visit ITV's X factor website for more gossip from the show and news.