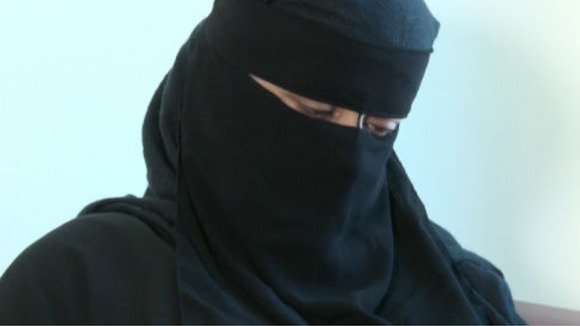 Religious leaders appeared willing to agree to perform underage marriages at some mosques across the UK, an ITV investigation has discovered.
Two undercover reporters called 56 mosques for Exposure to ask whether they would perform the marriage of a 14-year-old girl.
Two-thirds of those contacted refused to perform the marriage, and many of them made clear they found the request abhorrent. But 18 of the respondents spoken to agreed.
An undercover reporter called the Al Quba Mosque and Shahporan Islamic centre, in Manchester, posing as a single mother who wanted to have an Islamic marriage, known as a nikah, for her 14-year-old daughter.
The Imam at this mainstream mosque, with a congregation of one thousand, told her "that's not going to be a problem".
The Al Quba Mosque and Shahporan Islamic centre and the Imam were approached for comment but have not responded to the programme.
Around 400 schoolchildren – mainly girls from South Asian communities - are forced into marriage every year in the UK, according to official Government figures.
The vast majority of forced marriages of British children happen abroad, according to official statistics. But the Exposure investigation has been told by experts in the field that children as young as 10 are being forced into marriage in the UK.
"Meera" said she was married in the UK when she was 15-years-old.
She told the programme she found the experience so devastating that she has not been able to tell her friends or family, and she remains trapped in her forced marriage, 40 years on.
Watch Exposure: Forced to Marry on ITV at 10.35pm on Wednesday October 9.
You can also watch Exposure on the ITV Player
Nazir Afzal, Chief Crown Prosecutor for the CPS North West, told Exposure that "forced marriage is probably the last form of slavery in the UK". He said:
The law in this country is very straight forward, that you can't marry until you're 16, also that you can't engage in sexual activity consensually until you are the age of 16.
If any children or young people are worried and would like to talk to Childline the number to call is 0800 1111. Or you can chat to a counsellor online at www.childline.org.uk. The service is available 24 hours a day and is completely confidential.
If you are worried about a child then you can get advice and support from the NSPCC free helpline service on 0808 800 5000 or you can chat to a counsellor online at nspcc.org.uk/reportconcern. The service is available 24 hours a day and is completely confidential.
Karma Nirvana is a helpline for victims of honour based violence and the number is 0800 5999247. Lines are open Monday to Friday from 9.30am - 5.30pm.
You can also contact the government's Forced Marriage Unit 0207 008 0151.