Boy stranded in Abu Dhabi due to flying phobia finally returns home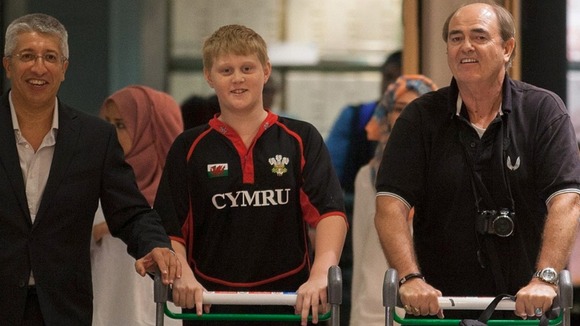 A British schoolboy whose fear of flying was so great he was stranded in Abu Dhabi for nearly 16 months has finally arrived back in the UK - thanks to hypnosis.
Joe Thompson, now 12, moved to the Gulf state with his family in 2009 while his dad completed a work contract at a private hospital.
When he tried to board the plane home in June last year he became paralysed with fear and refused to fly home.
Joe's dad Tony, who stayed with him in Abu Dhabi, said of his panic attacks: "There was no event that prompted it. It just happened out of the blue and the fear is quite acute."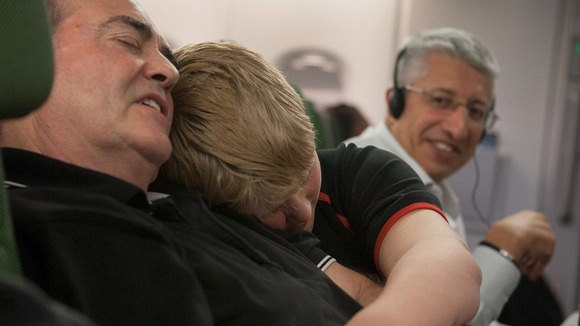 Joe's family spent £40,000 extending their stay in Abu Dhabi while they tried to help him overcome his phobia.
Joe finally landed at Heathrow Airport this morning after receiving three months of treatment from hypnotherapist Russell Hemmings.
It was a tearful reunion as he was greeted by his mother Pauline, who was forced to return to Britain last year to resume her job, and his sister Chloe.
Joe, who celebrates his 13th birthday next week, said:
I'm so happy to be home. I can't believe how cold it is here.

I just want to get home and see my dog. I haven't seen him for two years and I just want to give him a big hug.

My mum and dad have been great and I'm so grateful to Russell for taking the time to help me. I just can't wait to get home and get back to my life.