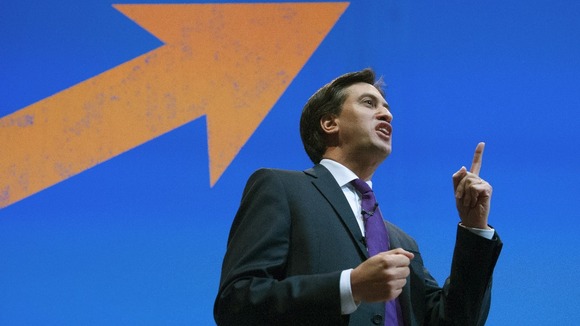 Ed Miliband has dramatically reshaped his shadow cabinet ready for the general election, demoting Blairites and installing women in key posts, however the Labour leader was quickly accused of appeasing the unions with the moves.
ITV News Deputy Political Editor Chris Ship reports:
The Conservative party chairman said that the real winner of the Labour reshuffle was Unite general secretary Len McCluskey.
Len McCluskey is the real winner of this reshuffle. Ed Miliband's purged the moderates and promoted those who want the same old Labour policy of more spending, more borrowing and more debt.

That's exactly what got us into a mess in the first place And it's hardworking people who would pay the price through higher taxes and higher mortgage rates.

If Ed Miliband is too weak to stand up to Len McCluskey, he's too weak to stand up for hardworking people.
– GRANT SHAPPS, CONSERVATIVE PARTY CHAIRMAN

However Mr McCluskey quickly denied putting any pressure on Ed Miliband over his shadow cabinet reshuffle.

Speaking to ITV News Reporter Sejal Karia Mr McCluskey said: "Obviously Ed picks his team and whatever that team is we'll be supporting."

Some of the key Labour moves:
Rachel Reeves is now shadow work and pensions secretary replaced by Chris Leslie who now shadow chief secretary to treasury
Tristram Hunt becomes the shadow education secretary replacing Stephen Twigg, who has been demoted to shadow minister for constitutional affairs
Jim Murphy has been demoted to the shadow international affairs brief and replaced as shadow defence secretary by Vernon Coaker
Maria Eagle has been pushed out to the shadow DEFRA role replaced by Mary Creagh who becomes shadow transport minister
Gloria Di Piero is the shadow cabinet minister for women and equalities and Emma Reynolds moves to housing
Liam Byrne has been demoted to work in higher education and with no cabinet seat
Ivan Lewis moves the Northern Ireland brief and Michael Dugher becomes the shadow minister to Cabinet Office