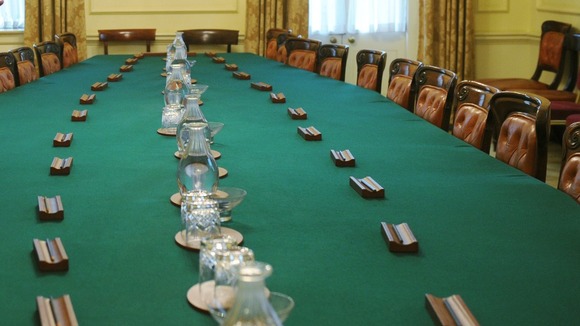 The Cabinet minister responsible for leading the fight against Scottish independence has been sacked and a minister widely seen as a conspiracy theorist has been given a key role at the Home Office in a dramatic coalition reshuffle.
ITV News Deputy Political Editor Chris Ship reports:
Norman Baker, who has claimed that government scientist David Kelly was murdered and that the security services staged a cover-up has been promoted to Minister of State at the Home Office.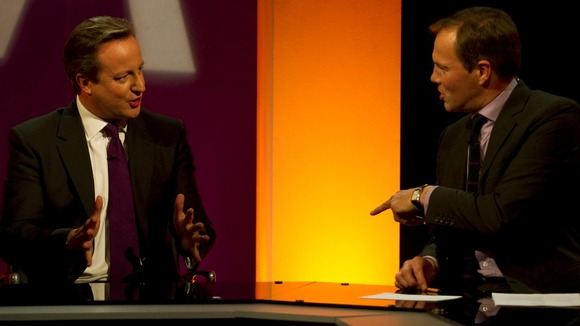 David Cameron has also re-shuffled his team of Conservative junior and middle-ranking ministers - with promotions for a number of women.
Speaking to Tom Bradby on the Agenda the Prime Minister has said that the reshuffle in the Cabinet is an opportunity to "bring on fresh talent."
What you do is refresh the team and I've got a talented bunch of MPs and it's right some of them should be serving in the government.

It's an opportunity to bring forward some fresh talent. There was a mixture of people from all sorts of backgrounds and walks of life. The main thing is are they qualified to do the job and I think they will prove that.
Esther McVey has been pushed up the ranks at the Department for Work and Pensions to become employment minister, while Nicky Morgan goes from assistant whip to Economic Secretary to the Treasury.Anna Soubry has been moved sideways from her junior ministerial role in the Department of Health to become the first female MP to be a minister at the Ministry of Defence.
Scottish Secretary Michael Moore was the biggest casualty as Deputy Prime Minister Nick Clegg wielded the knife on his Liberal Democrat ministerial team.
The wife of Robert Syms, who was a Conservative whip, took to Twitter to air her anger after he lost his position in the reshuffle.
The self-proclaimed "David Cameron cheerleader" launched a scathing attack on the Prime Minister after her husband's demotion:
PM just fired father of my kids over the phone. Gave up chairmanship of a cttee to be a whip, worked hard and was widely acknowledged...
to be a good whip. He was utterly gracious and took it like a man, I am beyond furious. Loyalty counted for nothing.
Luckily for Dave he'll continue to be super loyal. I'd be fixing up drinks with Afriye, Crouch, Wollaston, Norman. No not really.
See the full reshuffle list here.