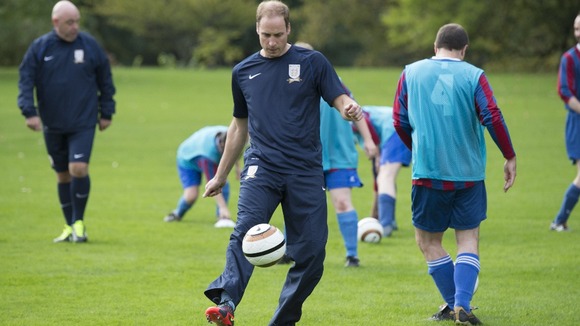 Prince William kicked off the first football match to be played at Buckingham Palace - after warning that any players smashing windows would answer to the Queen.
The Duke of Cambridge organised a competitive game between two of England's oldest amateur clubs - Civil Service FC and Polytechnic FC - on the hallowed turf.
This magnificent home, Buckingham Palace, is at the heart of the nation, and so there cannot be a more fitting setting to celebrate our national game, and to celebrate all of you.

One warning, though: if anyone breaks a window, you can answer to her (the Queen)
ITV News Royal Correspondent Tim Ewart reports:
During the day William, president of the Football Association, donned his boots - a present from England striker Wayne Rooney and embossed with WR10 - to join the Queen's Household team for a training session.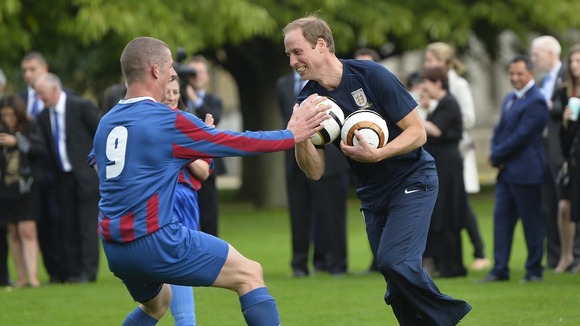 The Civil Service FC and Polytechnic FC match was a hard fought encounter in bright autumn sunshine that did much to raise the standing of the Southern Amateur League's senior division one where the teams play.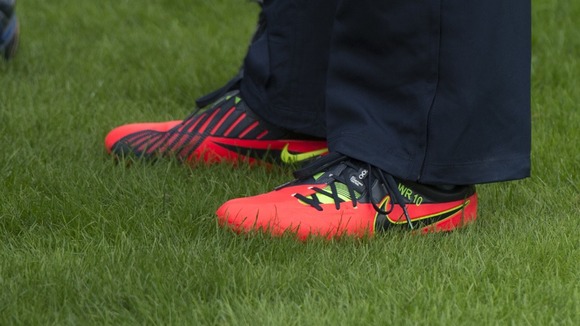 At half time the players were amazed to see their traditional refreshments of water, orange segments and Mars bars served on silver-plated platters by Palace footmen and women wearing their uniforms of tail coats and scarlet waistcoats.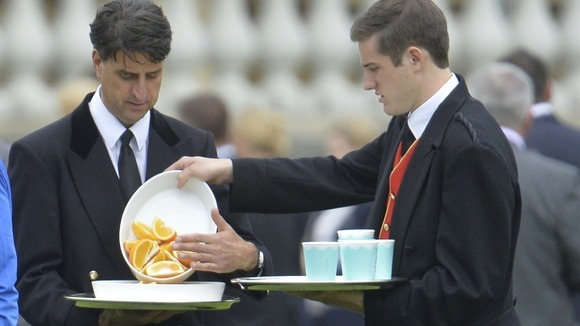 The Civil Service team presented William with two tiny tops for his son, Prince George - one red and the other white, both with "HRH 1" on the back.
Sandy Smith, a 27-year-old strategy consultant living in London, was captain of Polytechnic FC who won two goals to one.
I think the day was summed up by the weather - it's been perfect.

There were a few words that perhaps people aren't used to hearing at the Palace - for the most part we toned it down - but I'm glad we didn't break any windows.

It's a shame William didn't put his boots on till later, we had a bit of football chat and banter that showed he knew his football.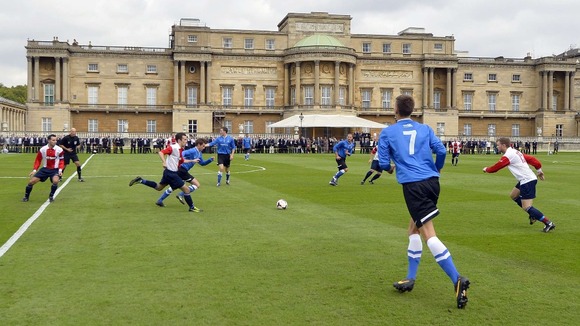 Earlier in the day William hosted a Palace reception where 150 hardworking football volunteers were presented with medals for their efforts.
The Prince told the guests:
At its best, football is a powerful force for good in society. It binds people from different backgrounds, communities, faiths and abilities - and gives them a common interest, a unifying identity.
The Duke was joined during the day by former England striker Michael Owen and FA chairman Greg Dyke.