Gerry Adams says he 'did the right thing' as abuse review mulled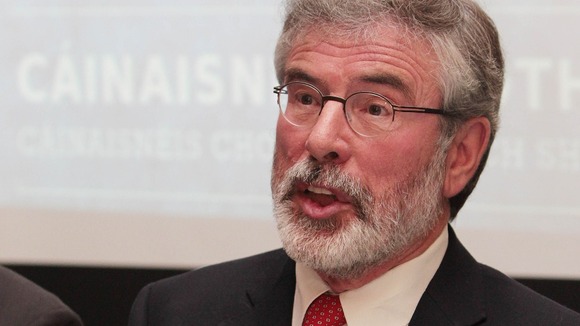 Sinn Fein president Gerry Adams today reiterated his view that he had done nothing wrong following allegations that he covered up the crimes of his sex abuser brother.
Last week Liam Adams was found guilty of raping and sexually abusing his eldest daughter Aine during the 1970s.
ITV News correspondent Martin Geissler reports:
Gerry Adams said at a press conference today:
I know I committed no offence and I know I did what I considered to be the right thing, and I co-operated fully with the PSNI, with the PPS, with the courts.

I gave evidence in the courts. So I don't have any concerns about that.
Stormont's Health Minister Edwin Poots has called for an investigation into how the Police Service of Northern Ireland (PSNI) handled the leader's apparent failure to alert police to the abuse when he first learned of it.
PSNI officers made a recommendation to the Public Prosecution Service (PPS) that no prosecution be taken against the Sinn Fein veteran.
Tonight a spokesman for Police Ombudsman Dr Michael Maguire said an official complaint had been received.