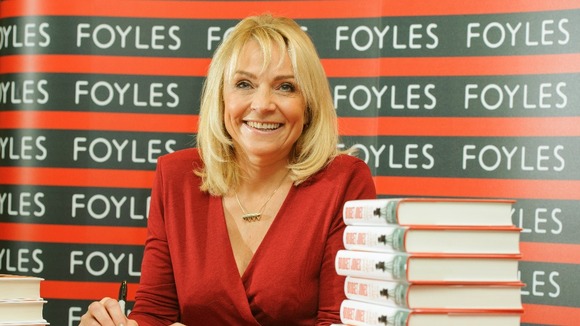 It's a "Bridget moment" for Vintage Publishing.
So said the publishers after discovering part of the new Bridget Jones novel was being printed in David Jason's new book - and vice versa.
The autobiography of the Only Fools and Horses star contains sections of Bridget Jones: Mad about the Boy, and Helen Fielding's latest Bridget book has bits of Del Boy thrown in too.
ITV News' Nina Nannar reports:
Bridget Jones's Diary author Helen Fielding laughed the error off, telling ITV News "nothing turns out perfectly".
Even the novel's publishers were able to see the funny side of the story.
The printers have had a Bridget moment. A printing error has been detected in some of the very early copies of Bridget Jones: Mad about the Boy.

Copies printed on one day have given readers an accidental preview of David Jason's autobiography.

We are taking steps to remove these copies from sale and will be replacing misprinted stock as soon as possible.
– VINTAGE PUBLISHING STATEMENT