Norwegian pop video tipped as 'the new Gangnam Style'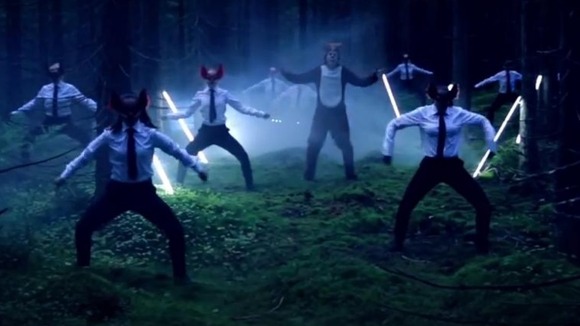 A music video by a Norwegian comedy duo has been tipped as the new Gangnam Style after notching up more than 100 million hits on YouTube.
The track is called 'What Does The Fox Say?' and features a cast of performers in fox costumes doing novelty dance moves in a strobe-lit forest.
The video is set to a single by Norwegian band Ylvis, which is made up of brothers Bård and Vegard Ylvisåker, and was posted to the Internet on September 3.
Dog goes woof, cat goes miaow, bird goes tweet and mouse goes squeak. But there's one sound that no one knows… What does the fox say?
– lyrics from the hit single 'What Does The Fox Say?'

According to the website of TV Norge, the video was created to "fill four minutes" of their comedy show 'I kveld med YLVIS' (Tonight with YLVIS).

The song is currently sixth in the US Hot 100 Billboard singles charts and Ylvis have performed the dance on NBC's Today Show and Late Night With Jimmy Fallon.

Watch: Headteacher becomes YouTube sensation for Gangnam video