A Ukrainian postgraduate student who moved to Birmingham after winning a work placement contest has admitted stabbing an 82-year-old Muslim pensioner within five days of arriving in the UK.
ITV News UK Editor Lucy Manning reports:
Pavlo Lapshyn landed in Britain on 24th April and killed Mohammed Saleem on 29th.
He wanted to "increase racial conflict" with a series of attacks on mosques as well as the murder of Mr Saleem, according to West Midlands Police.
He is due to be sentenced on Friday after admitting to the killing as well as causing an explosion on 12th July near the Kanzal Iman mosque in Tipton and planting bombs near mosques in Walsall and Wolverhampton.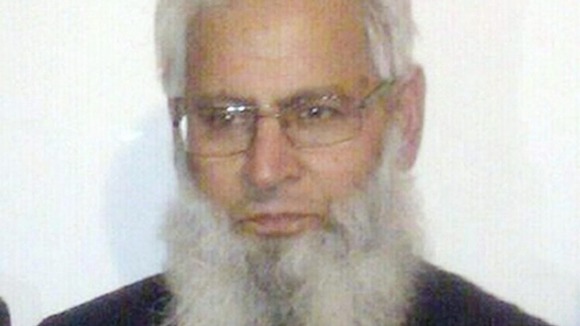 Mohammed Saleem's daughter said she pitied Lapshyn. After seeing him in court, Shazia Khan said:
We just looked at him and we felt pity. He looked pathetic. He looked frightened and stressed.

We are very pleased with the outcome of today's hearing. It's a relief not to have to sit through a long and tedious trial and listen to horrific details of this violent crime.

Our dad was a lovely, kind man who left prayers for the last time that night. He did not do anything to deserve this horrific killing other than being a Muslim.

He was targeted simply because of his faith. His beard and his clothing represented who he was. Pavlo chose to kill him that night with only that intention in mind.

It's such a pity that he has lost his whole life for some personal hatred or opinion that he has of a particular faith. To kill someone because of what they look like and what they believe in is unforgivable.
Lapshyn had also packed hundreds of nails into a bomb he planted near a Tipton mosque.
The device was the most powerful of the three he planted and exploded only an hour before Ramadan worshippers were set to begin prayers at the mosque although no one was injured by any of the explosions.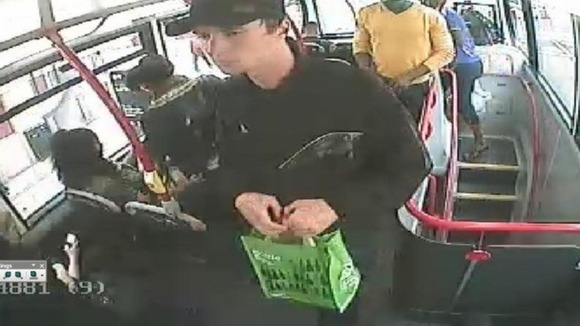 While being interviewed by police, Lapshyn openly demonstrated white supremacist views, telling detectives he believed himself, as a white man, to be superior to black and Asian people.
Delcam, the company who Ukrainian student Pavlo Lapshyn was on a temporary work placement with, said it was "deeply shocked and saddened" by his crimes.
Delcam confirms that Mr Pavlo Lapshyn was on a temporary work placement at the Company's offices in Birmingham and therefore was not an employee of Delcam.

His placement at Delcam began on 24 April 2013 and was part of an EU project, which involved academic institutions in the Ukraine and the UK as well as European partners.

Delcam staff were deeply shocked and saddened by the events that unfolded over the summer and the Company was pleased to offer its full support and cooperation during police enquiries.
Lapshyn's father told ITV News his grandmother was a Muslim and that he could not believe his son had committed the murder.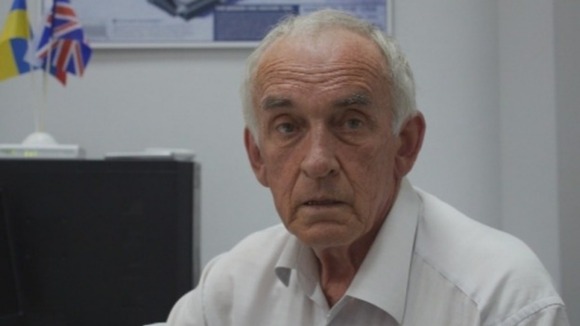 Sergey Lapshyn said: "I've got a lot of questions. First, I don't believe he killed anyone. I just can't believe this. Second, fascism...he never was involved in politics.
"Okay, he may have been stressed, something clicked and he got certain ideas. But then, why did he try to blow up a mosque, not a synagogue? There's no logic. I've got many questions, and not many answers."
Mr Lapshyn also spoke of a previous experiment his son carried out with explosives at his home in Ukraine.
A Ukrainian lecturer told ITV News Lapshyn was described as a "clever and shy" person and it was a surprise when he was charged with his crimes.
I asked Hugh Humphreys (Executive Deputy Chairman of Delcam where Pavlo Lapshyn was on a work placement) to describe Pavlo and his behaviour and he replied that Pavlo was quiet and a calm young man with poor English, not a very sociable guy.

Which is not surprising – if one doesn't speak the language well, one can't talk too much. He described him as a clever and a shy guy. This is how it looked.

It was a huge turn-up to everyone that he could be charged with the crime, as he lived so quietly there.
– VICTOR LASKIN FROM NATIONAL METALLURGICAL ACADEMY OF UKRAINE