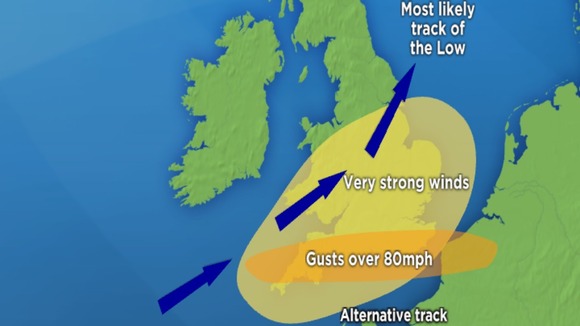 It has been a stormy week of weather, but you ain't seen nothing yet!
Last Sunday morning there were unconfirmed reports of a tornado in Hayling Island, Hampshire, with 100 properties damaged.
And on Tuesday night large parts of southern England had torrential thunderstorms with amazing lightning displays that lit up the sky and roads temporarily turned into rivers. Temperatures have also been very mild.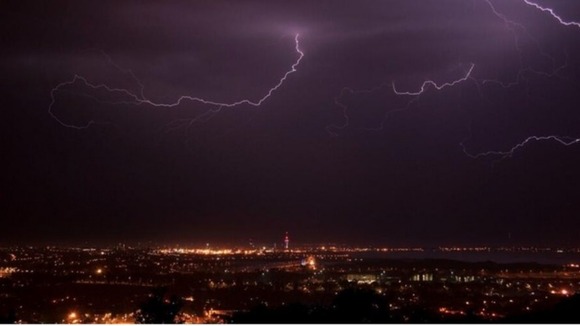 Why so stormy?
October is always a stormy month with warmth left over from summer and cold air trying to fight its way in.
This results in areas of low pressure that are driven along by the jet stream, which is right over the UK at the moment. It means we have had one spell of rain after another – and this weekend will be no exception.
Sunday night's storm
This weekend the jet stream strengthens to around 150mph and drives from northeast Canada across the Atlantic.
At the moment the exact track of the storm is uncertain. It is most likely to pass through the centre of the UK, bringing the heaviest rain and strongest winds to southern England and Wales.
Some leaves will fall after this weekend's windy weather, blocking drains and increasing the risk of flooding on Monday. Fallen branches and possibly trees could create travel disruption, while ferries may also be affected.
There are already Met Office warnings in force for heavy rain with the risk of flooding and strong winds.
And you can stay tuned for flood warnings here.