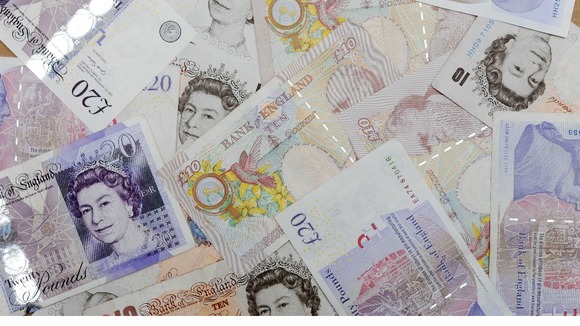 The British economy grew 0.8% between July and September, its fastest since 2010, official figures released by the Treasury show.
Chancellor George Osborne hailed the news a testament to Britain's "hard work paying off" and a Treasury spokesman said that while many risks remain, all parts of the economy are growing and the recovery "now has real momentum".
Services, construction and manufacturing provided the biggest boost, with construction rising by 2.5%, while services - encompassing business services and finance, distribution, hotels and restaurants - grew by 0.7% during the period.
0.8% growth. This shows that Britain's hard work is paying off & the country is on the path to prosperity.
Using the hashtag "ForHardworkingPeople", Prime Minster David Cameron wrote on Twitter that the GDP figures showed that the UK economy is turning a corner, a sentiment echoed by Deputy Prime Minister Nick Clegg, who said the GDP figures show Britain is on the road to economic recovery.
Today's encouraging #GDP growth figures are another sign we are turning a corner - building an economy #ForHardworkingPeople.
While Labour cautiously welcomed the news, Ed Balls described the boost as "long overdue" and said that for millions, there is no recovery at all.
After three damaging years of flatlining, it's both welcome and long overdue that our economy is growing again.

But for millions of people across the country still seeing prices rising faster than their wages this is no recovery at all.
– Ed Balls, Shadow Chancellor

However, Chancellor George Osborne told Economics Editor Richard Edgar that growth was helping all of the UK - not just London and the south.
Of course, we're emerging from a very difficult recession which hit some parts of the country particularly hard but what I see happening around me is businesses growing, jobs being created.

That enables us to, where we can, help people with lower taxes and help people with income tax across the whole of the country.
– Chancellor George Osborne

Richard Edgar visited MTL, a metal-cutting in Rotherham, West Yorkshire, which is experiencing a surge of growth.

Watch his report: