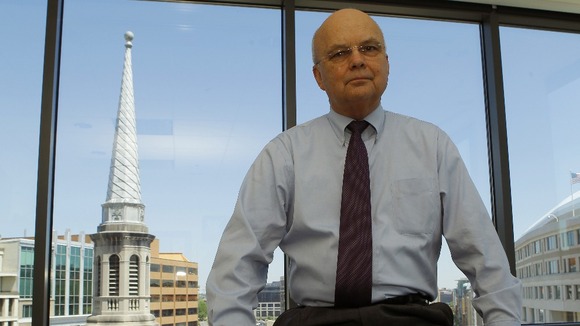 A man on a train in America has live-tweeted remarks he overheard by former US spy chief Michael Hayden.
Retired US Air Force general Hayden, formerly a director of the NSA and the CIA, was heard making off-the-record comments about security policy and his thoughts on the Obama administration.
Tom Matzzie, a technology blogger who worked on John Kerry's 2004 presidential campaign, tweeted from his seat:
Former NSA spy boss Michael Hayden on Acela behind me blabbing "on background as a former senior admin official" Sounds defensive.
Hayden was bragging about rendition and black sites a minute ago.
On Acela listening to former NSA spy boss Michael Hayden give "off record" interviews. I feel like I'm in the NSA. Except I'm in public.
He also made reference to the current controversy surrounding allegations that the US has been spying on German chancellor Angela Merkel and other allies.
On Acela: Hayden's comments to press were clearly about NSA spying on foreign allies. #haydenacela
Members of Hayden's staff were alerted to Matzzie's Twitter reporting and soon contacted their boss.
On Acela: phone ringing. I think the jig is up. Maybe somebody is telling him I'm here. Do I hide?
But rather than avoiding his interceptor, Mr Hayden went to talk to Mr Matzzie and even posed for a photograph.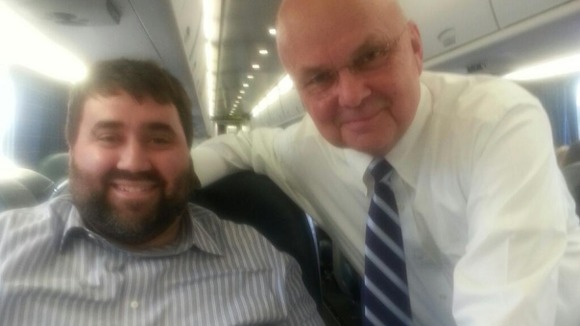 I just had a very nice conversation with Michael Hayden. He was a gentleman and we disagree.