More than 700 migrants rescued from boats near Lampedusa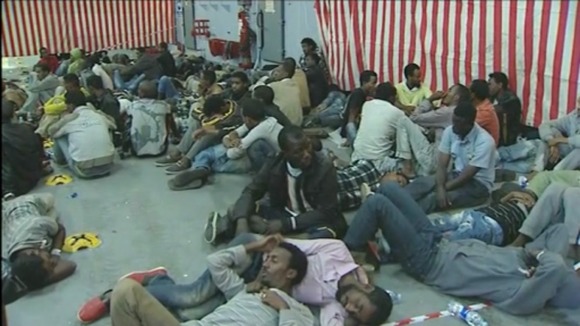 More than 700 migrants were rescued by the Italian navy and coastguard overnight in the Mediterranean, after they fled Africa.
The migrants included dozens of women and children from five different boats in the water between Sicily and North Africa, as European leaders tried to address a deepening immigration crisis.
One person is believed to have fallen into the sea.
Despite the deaths of hundreds of migrants earlier this month, the authorities have not been able to stop the flood of people seeking a better life in Europe.
ITV News' Nina Nannar reports: