Sepp Blatter apologises to Cristiano Ronaldo over joke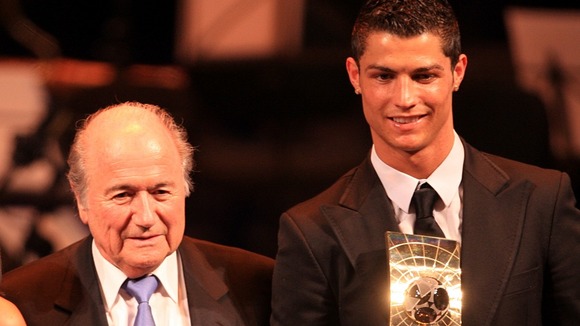 Fifa President Sepp Blatter has been forced to apologise to Cristiano Ronaldo after he expressed his preference for Lionel Messi and joked that the Real Madrid player has "more expenses for the hairdresser".
Mr Blatter, 77, made the comments during a discussion at Oxford Union.
When asked who he preferred out of Ronaldo and Messi, Blatter responded: "I like both of them but I prefer Messi."
The Swiss-born president went on to praise Messi, who has been voted the best player in the world for the last four years, before going on to speak about Ronaldo.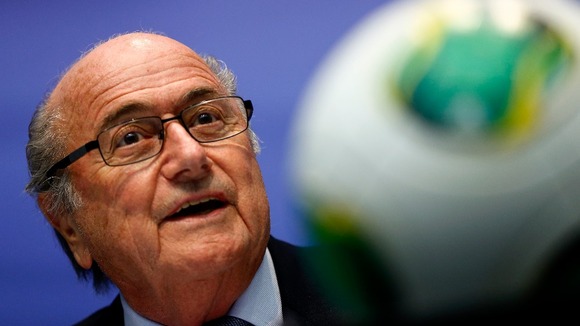 "The other one, this is something else. The other one is like a commander on the field of play", before he stood up from his chair and walked across the podium impersonating the Portuguese international.
He went on to add: "But this is the other side of football and that's good to have such commanders on the field also. Because you don't have the same attitude, and that gives life to football and one has more expenses for the hairdresser than the other, but that doesn't matter."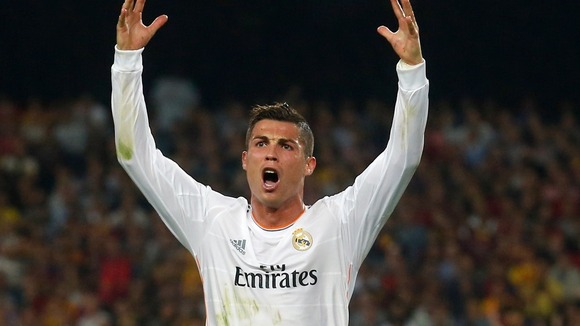 Ronaldo angrily responded to the impersonation and comments on his Twitter and Facebook pages saying:
This video shows the respect and consideration that FIFA has for me, my club and my country. Much is explained now http://t.co/PzcvbtBoCT
I wish Mr.Blatter health and a long life, with the certainty that he'll continue to witness the successes of his favourite teams and players
The Fifa president apologised to Ronaldo for his comments, assuring the former Manchester United star that he never meant to offend him:
Dear @cristiano. I apologise if you were upset by my light-hearted answer at private event on Friday. I never meant to offend you. (1/2)
I am an honorary 'socio' at Real Madrid @cristiano & explained we've many talented players in world game, including you. Best wishes. (2/2)
Real Madrid coach Carlo Ancelotti waded into the row, accusing Blatter of showing a "lack of respect" towards a "very professional player" during a pre-match press conference.
Ancelotti revealed that the Madrid president Florentino Perez had sent a letter to Fifa asking for an apology.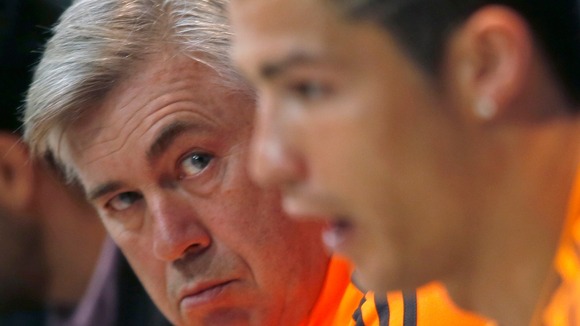 The controversial Fifa president replied to the letter saying:
Dear President,

I have received your letter today, the contents of which surprised me.

I want to clarify that for me Cristiano Ronaldo is at the same level as Messi and they are both outstanding players, each in their own way.

I'm sorry that this situation produced in a university event hurt as much as it did, and I apologise for it.

It was never my intention to embarrass or disrespect Real Madrid or one of their players or the fans, not only for being the founder of the FIFA club but also for being the club that I follow and admire from my youth.