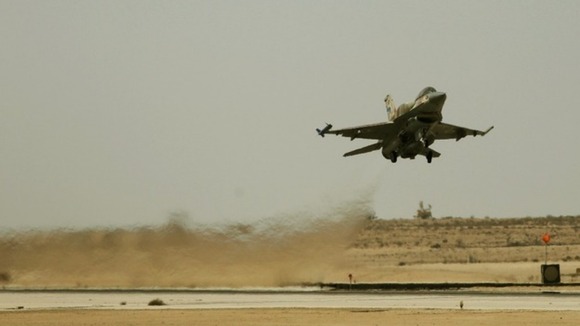 Israeli warplanes mounted a new attack on a Syrian military base this week, according to a US official cited by the Associated Press.
The strike hit the Syrian port city of Latakia and the target was Russian-made SA-125 missiles held for Lebanese militia group Hezbollah, according to the anonymous security official.
ITV News Middle East Correspondent Geraint Vincent reports.
Israel today declined to comment on the reports, but said it would not allow advanced weapons to fall into the hands of Hezbollah.
Home Front Defence Minister Gilad Erdan told Israel Radio:
We have said many times that we will not allow the transfer of advanced weapons to Hezbollah.

We are sticking to this policy and I say so without denying or confirming this report.
Israel is believed to have attacked targets in Syria on at least four occasions this year, the last time in July, with Prime Minister Benjamin Netanyahu saying he would not let sophisticated anti-aircraft, anti-ship and long-range missiles move from the hands of Syria to its Hezbollah ally.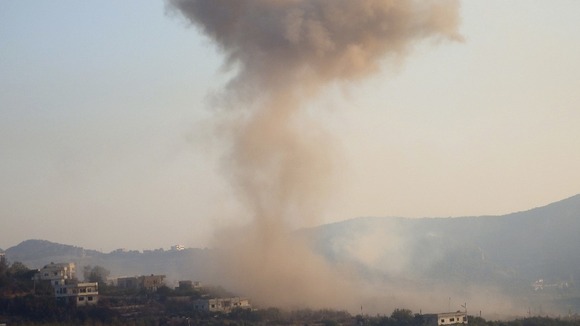 The US official along with two European officials, also speaking on condition of anonymity, said Israel was understood to have carried out the latest air strike on Wednesday.
The officials did not identify the target in Syria, but the US official and one of the European officials noted that in the past such Israeli operations have destroyed missiles to prevent their transfer to Hezbollah.
A Latakia activist told Reuters that an explosion had rocked a garrison area that houses an air force brigade loyal to Syrian President Bashar al-Assad near Snobar Jableh village on Wednesday.