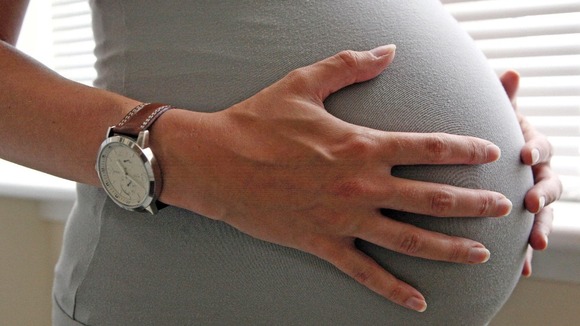 A recent surge of complaints of workplace discrimination from pregnant women and working mothers has prompted the Equalities and Human Rights Commission to launch an inquiry.
The investigation hopes to unveil the extent of the reported discrimination, which rights groups say has exacerbated since the recession, as "unlawful and unfair" treatment of new mothers and pregnant women has become increasingly widespread.
Read: Unlawful treatment of new mothers is 'widespread'
We asked our readers on social media to describe how their workplace adjusted to them becoming mothers.
Speaking on the condition of anonymity, women working across the public and private sector contacted us to share their experience. From returning to work to finding they had been replaced by lower-skilled colleagues, to being told their morning sickness had cost them their jobs, here are their stories:
When I told my manager I was pregnant I found that my scheduled hours were reduced dramatically - from around 40 hours to about 15/20 a week - which obviously hugely affected my maternity pay.

When I was pregnant there were several occasions the assistant manager would make remarks to me. I would be quizzed and on one occasion she said "Just because you're pregnant and your hormones and heads all over the place doesn't mean you can f***-up!"

I was shocked. I found her attitude towards me completely unacceptable and very spiteful.
– Anon, via email
I am currently 12 weeks pregnant and have suffered terrible sickness causing me to be hospitalised three times on a drip.

My employer has told me off record when I go back I will no longer be needed due to the amount of time off I've had.

I am on the sick and stressing and worrying constantly which doesn't help. Apparently they have extended the probation period so they are within their rights. I'm just devastated.
– Anon, via email
I work for a leading UK supermarket. I have worked there since leaving school progressing up to a line manager. When I fell pregnant I loved my job managing on the home shopping department however when i returned to work, I was told there were no part-time management roles.

After months of battling to have a management job I ended up having to take a position working along side people I managed.
– Anon, via email
I was left out of an interview for an internal vacancy that I waited a month for even though I applied for it before I became pregnant.

As soon as they found out I was pregnant they assumed I wouldn't want it and was left out.
– Anon, via Facebook
When I was pregnant with my last child I was laid off from my job of two years because I was 6 months pregnant - when I asked my boss to explain, he said he did not need staff anymore, but he kept on two other members of staff who had been there only six months.
– Anon, via Facebook

Read more first hand experiences on our Facebook page.