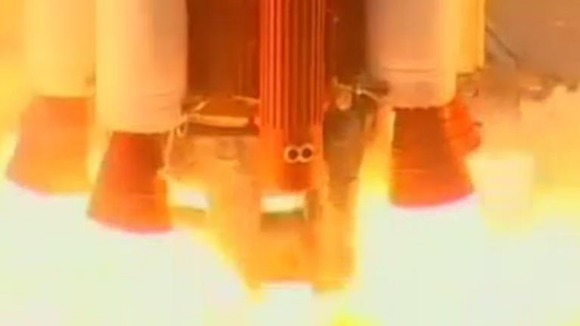 At exactly eight minutes past nine this morning a rocket blasted off from a space port near Chennai - as India launched its first mission to Mars. The country's spending £45,000,000 trying to become the first Asian nation to reach the Red Planet. But the mission is proving controversial.
ITV News International Correspondent John Irvine reports.
The high levels of poverty and malnutrition suffered by millions across the country has lead many to question if India's politicians should be focusing on the space race.
The UK currently gives India £280 million a year in financial aid, but this will end in 2015.
Read: UK financial aid to India to end
As the mission blasted off from Chennai, in the east of the world's second most populous country, SK Shivakumar, director of the Indian Space Research Organisation (ISRO) in Bangalore said:
"National pride is important. If the Mars mission succeeds, it will be a big morale booster for India. We are not in a space race."
Read: Mars best bet for life if Earth gets too hot
Only the United States, Russia and a team from Europe have been successful in landing space probes on Mars. A similar attempt by the Chinese Space Agency ended in failure in 2011. Costing 4.5 billion rupees - (or approximately just £45.7 million), the Indian rocket is a fraction of the cost of an average NASA satellite mission.
But the Chief of India's Space Research programme denied claims that his team was competing against China.
We are not in race with anybody else but we are in race with ourselves to excel in the areas chartered out for ourselves. I am happy to announce that the spacecraft is in good health and it has done the tasks that were intended to be done.
– K. RADHAKRISHNAN, Chief of India Space Research Organisation