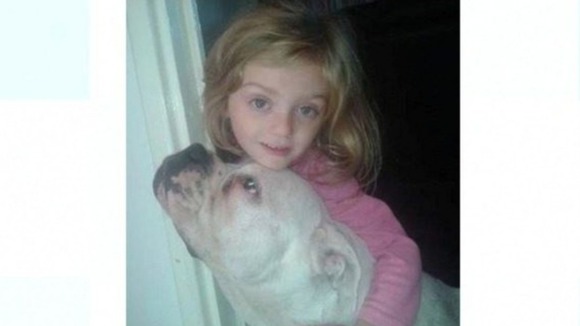 Tributes have been paid to a four-year-old girl who was mauled to death by her pet bulldog.
Lexi Branson was killed in the attack at her home in Mountsorrel, Leicestershire yesterday.
A statement from Lexi's mother Jodie Hudson and grandmother Kerry Hudson said:
There's been a tragedy in the family. Lexi was a bubbly, bright little girl.

She fought for her life from the moment she was born as she was born three months prematurely, she's been taken from us so tragically.

She will be sadly missed, she will be our shining star in the sky and she we will never be forgotten.
ITV News Correspondent Rupert Evelyn reports:
The dog, which had only been with the family since the summer was killed during the attack as Lexi's mother repeatedly stabbed the animal with a knife to try and defend the girl.
Local rescue centre Orchard Kennels and Cattery has confirmed the dog came from them.
A spokesman, who did not want to be named, said he could not comment any further while the police investigation was ongoing.
The headmaster at the school where four-year-old Lexi Branson was a pupil has spoken out in tribute to the youngster, who died after being attacked by the family dog.
Bereavement counsellors have been called in to speak to students struggling to cope in the wake of her death.
In a speech this afternoon, David Williams, headteacher of Christchurch and St Peter's C of E Primary School in Mountsorrel, said the whole school had been left "devastated and saddened" by the loss.