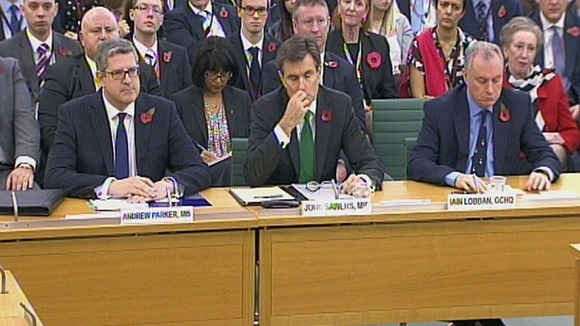 Britain's enemies are "rubbing their hands with glee" over whistleblower Edward Snowden's National Security Agency (NSA) leaks, the MI6 chief said.
ITV News UK Editor Lucy Manning reports:
The leaks which revealed some of the surveillance activities of GCHQ and its American counterpart NSA were "damaging" and had "put operations at risk", Sir John Sawers told a group of MPs.
The leaks from Snowden have been very damaging, they've put our operations at risk.

It's clear that our adversaries are rubbing their hands with glee, al-Qaeda is lapping it up.
– Sir John Sawers, the head of MI6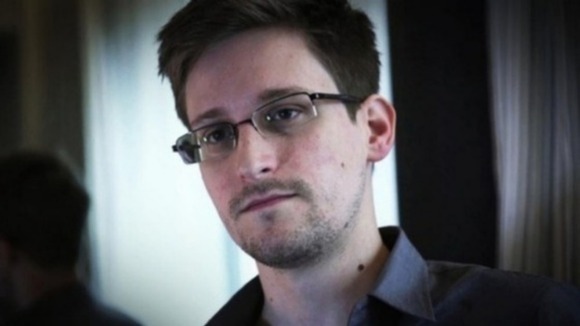 ITV News UK Editor Lucy Manning tweeted:
Just out of spy chiefs session. Felt key line the attack on Snowden leaks that Al Qaeda would be lapping up, enemies rubbing hands with glee
Spy chiefs clear they believe Snowden leaks & media coverage of it caused damage to their operations. Terrorists now changing communications
Sir John joined MI5 director general Andrew Parker and GCHQ director Sir Iain Lobban during the first public hearing of the parliamentary Intelligence and Security Committee (ISC).
Sir Iain said terrorists were moving to less vulnerable communication methods in the wake of the leaks.
He said activists in the Middle East and those"closer to home" had been monitored discussing ways of switching away from communications they "now perceived as vulnerable".
The head of listening post GCHQ also denied delving into "innocent e-mails and phonecalls".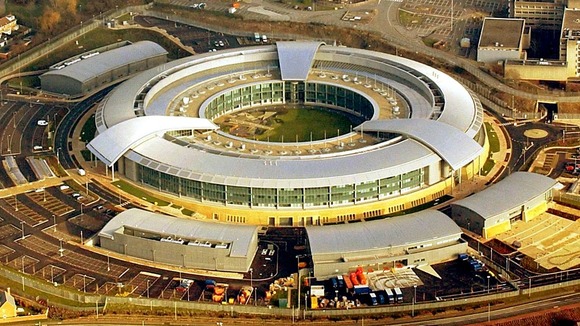 ISC chair Sir Malcolm Rifkind quizzing Sir Iain, said many believe the "real cyber threat" comes from GCHQ seeking to collect data communications.
We do not spend our time listening to the telephone calls or reading the e-mails of the majority, the vast majority that would not be proportionate, it would not be legal. We do not do it.

It would be very nice if terrorists or serious criminals used a particular method of communication and everybody else used something else. That is not the case.

It would be very nice if we knew who the terrorists or serious criminals were but the internet is a great way to anonymise and avoid identification. So we have to do detective work.
– Sir Iain Lobban, GCHQ director

He added that the internet was an "enormous hayfield" and GCHQ was trying to access "those parts of the field that we can get access to and which might be lucrative in terms of containing the needles or the fragments of the needles we might be interested in, that might help our mission".
We can only look at the content of communications where there are very specific legal thresholds and requirements which have been met.

So that's the reality. We don't want to delve into innocent emails and phonecalls.
– Sir Iain Lobban, GCHQ director

Sir Iain also suggested the leaks could help paedophiles avoid detection and the success of intelligence operations required the country's enemies to be "unaware or uncertain" of methods.

Mr Parker told MPs that MI5 had disrupted 34 terrorist plots "at all sizes and stages" since the London bombings on 7 July 2005.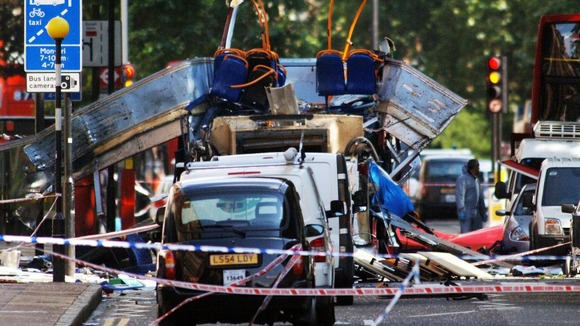 He said "the vast majority" of the plots had "come from people who live here".