War hero Harry Patch immortalised in digital tribute
Harry Patch, the longest surviving combat veteran of World War One, has been honoured in a multimedia work that features audio from the war hero's original recordings of his memoirs, accompanied by a haunting musical score by Radiohead.
Mr Patch, who died in Wells, Somerset, aged 111 in July 2009, can be heard recalling the moment he was hit by a shell and lost three close friends.
The track, Harry Patch (in memory of), is set to a mesmerising video that shows the recreation of a portrait of Mr Patch, painted on a grey background in 2,671 individual brush strokes.
London-based artist and Channel 4 documentary film-maker David Tucker produced the piece, which has the blessing of Mr Patch's family and the support of Radiohead.
The artwork, Harry Patch, was commissioned by the Not Forgotten Association (NFA) to mark 100 years since the beginning of World War One, in which more than 700,000 British service personnel lost their lives.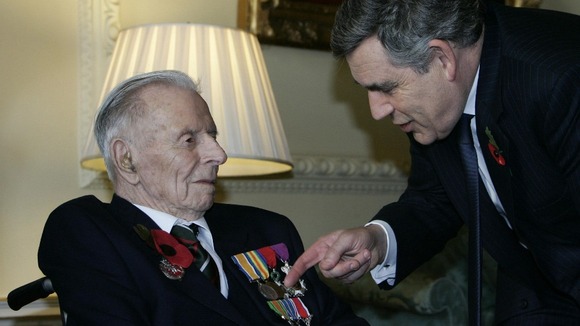 Mr Tucker painted a portrait of Mr Patch in oils before digitally deconstructing it until every one of the 2,671 brush strokes had become an individual layer.
The layers were then digitally animated to visually reconstruct Mr Patch's face, while being overlaid with recordings of his memoirs - donated by the World War One Association and Testimony Films - and Radiohead's track.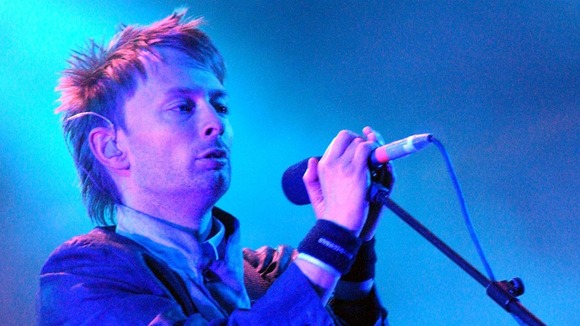 Thom Yorke, frontman of Radiohead, said: "The way he talked about war had a profound effect on me. It became the inspiration for a song that we happened to record a few weeks before his death."
I very much hope the song does justice to his memory as the last survivor.

It would be very easy for our generation to forget the true horror of war, without the likes of Harry to remind us. I hope we do not forget.
– Thom Yorke

The Harry Patch painting is the first in a series of six pieces commissioned from David Tucker by the NFA, whose royal patron is the Princess Royal.

Each piece will depict the different generations of war through the eyes of veterans.
When I was asked to paint Harry, I felt extremely honoured. My own children - Drake, three, and Lois, seven - would often come and watch me paint and ask me lots of questions about Harry and the life he lived.

Because of this, I feel it is extremely important to create a legacy for Harry and those who served with him by capturing his story and passing it on to future generations.
– Film-maker David Tucker

The work was inspired by a photograph taken by international award-winning photographer and former Royal Marine Giles Price.

Mr Price was injured while serving in Iraq and was supported by the NFA following his medical discharge. After his recovery, Mr Price retrained as a photographer and documented the last remaining soldiers of both world wars in his 2005 series The Old Guard, which included Mr Patch and was displayed in the National Portrait Gallery.

Mr Price, who served with 40 Commando based in Taunton, Somerset, said:
Collaborating on this project for the Not Forgotten Association has been of huge importance to me.

"After I was injured in Iraq in 1991, they were a vital lifeline to me and my family. For the last 10 years I have been supporting them and working with them to try and help other former servicemen and women who find themselves in times of need."
– Royal Marine Giles Price

Mr Price, an active supporter of the NFA, is one of this year's finalists for the Taylor Wessing Portrait Prize, which will be announced on November 12.
We were delighted when David approached us with this unique way of commemorating the Great War and we are hugely grateful to Giles for allowing the use of his photography," he said.

I had the pleasure of meeting Harry Patch who attended several NFA events and clearly remember him recounting his experiences as a gunner in the Battle of Passchendaele.

These experiences are now brought to life in David's deeply moving portrait."
– Pier Storie-Pugh, chief executive of the NFA