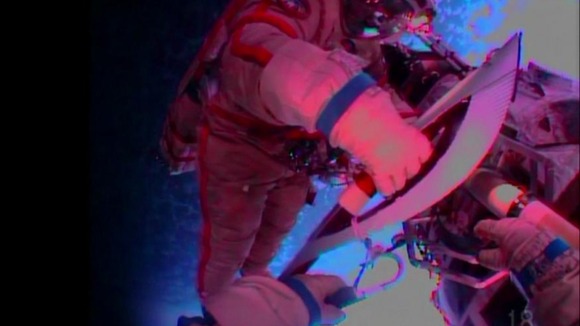 In the longest ever torch relay before a Winter Games, a pair of Russian cosmonauts took the red and silver Sochi torch on a spacewalk for the first time in history today.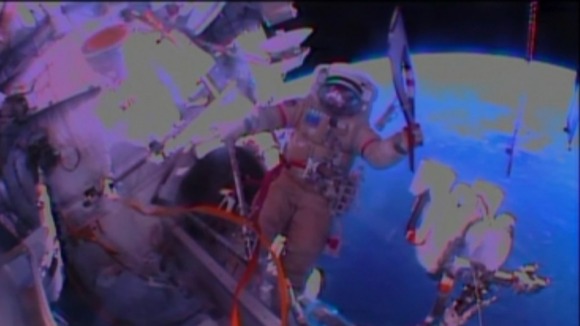 Cosmonaut Oleg Kotov crawled through in the International Space Station - some 200 miles above Earth - and waved the torch triumphantly before handing it to colleague Sergei Ryazansky.
"That's a beautiful view," Ryazansky said.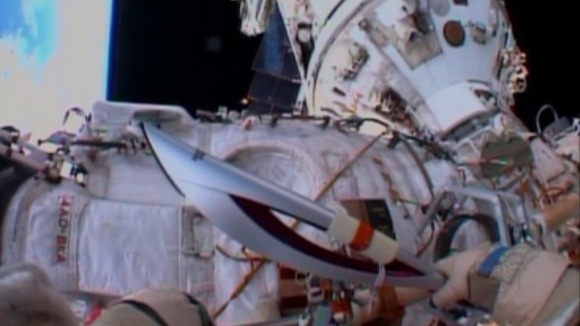 The pair took turns posing with the torch as the moment was captured on cameras mounted on their spacesuit helmets and broadcast live on NASA's internet channel and Russian state TV.
A three-man Russian, American and Japanese crew carried the torch up on a Soyuz rocket from the Baikonur cosmodrome on Thursday.
The Olympics are a huge international event that takes many, many countries cooperating and working together to pull off such a tremendous event.
– Rick Mastracchio, American engineer and NASA astronaut

The spacewalk is a showcase for the Sochi Winter Games in February, the first Olympics that Russia will hold since the Soviet era.

It is a crucial event for President Vladimir Putin, who hopes the spectacle will boost Russia's image.

Watch: Sochi Olympic torch blasts off for historic space walk