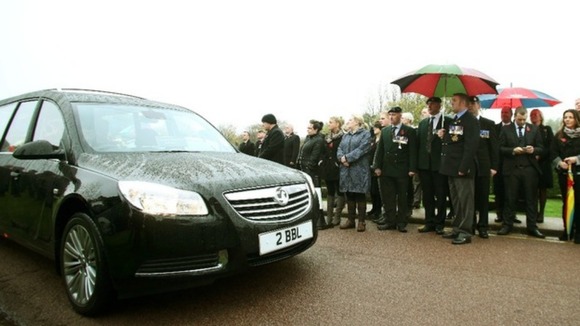 An old soldier has been honoured by hundreds of mourners at his funeral after fears his passing would be forgotten.
Harold Jellicoe Percival died aged 99 without close friends or relatives at hand at a nursing home, where staff worried no one would be at his funeral to mark his passing.
But after a public appeal for the Second World War veteran, roads were blocked with traffic and the crematorium unable to hold the numbers of mourners at his funeral, poignantly beginning at the 11th hour of the 11th day of the 11th month.
ITV News reporter Lucrezia Millarini was in Lytham St Annes, Lancashire.
As millions marked Armistice Day across the world, members of the public, old soldiers and serving servicemen and women stood in silence for the arrival of Mr Percival's funeral cortege at the crematorium.
His nephew Andrew Colyer-Worsell said:
It's just staggering. It just shows how great the British public are.

We were expecting a few people, a few local veterans but suddenly it snowballed. It's the sort of send-off you would want to give any loved one. It's very emotional.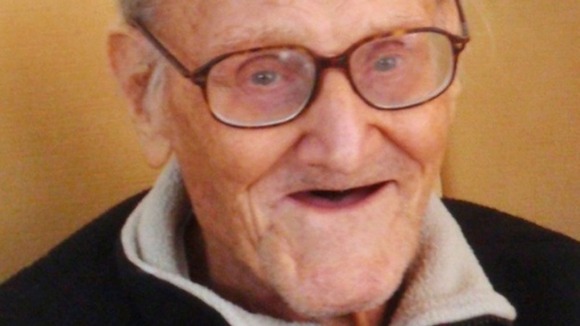 Mr Percival, who served as ground crew with RAF Bomber Command, never married and had no children.
Born in Penge, south London, in 1914, he had two sisters and a brother, and was described as a very private person, who lived a "nomadic lifestyle" after leaving the RAF at the end of the war.
He worked as a painter and decorator and emigrated to Australia before returning to the UK, travelling around England with his only possessions in a backpack.
He settled in Lancashire but was mugged and robbed in Blackpool and was cared for in the Alistre Lodge Nursing and Care Home in Lytham St Annes until his death on October 25.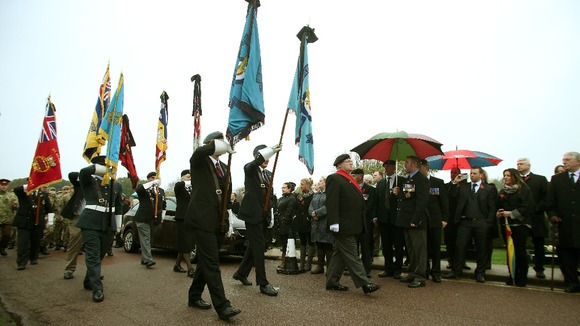 His coffin, with the distinctive blue RAF flag on top, was borne into the crematorium to the sound of the theme from Dambusters, because he served with the ground crew of the famous squadron whose bouncing bomb raid wrought havoc on Nazi Germany.
As the two-minute silence was held, hundreds stood still in the rain at Lytham Park Crematorium, before the Last Post was played and Mr Percival's coffin was removed from the hearse to a round of spontaneous applause.
Staff who cared for Mr Percival in his final years at the nursing home wiped away tears as the service ended. Lorraine Holt, matron at the home, said:
It was completely overwhelming, something we did not expect at all, this huge turn-out.

We have lots of veterans at the home and each and every one of them should be remembered like this.