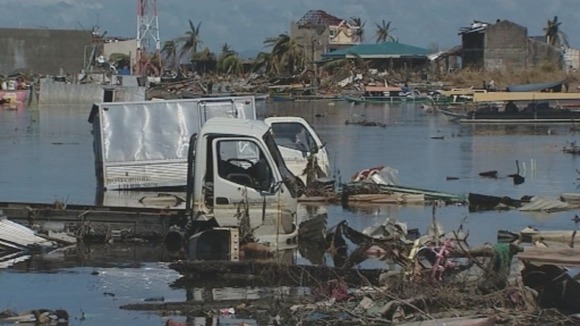 The few surviving residents of a Philippine fishing community devastated by Typhoon Haiyan told ITV News their home had already become a "ghost town".
Seven days after the storm that obliterated San Jose, no aid has arrived. Instead, aid planes fly straight over the neighbourhood, leaving its remaining inhabitants to fend for themselves.
ITV News Presenter Mark Austin reports.
Resident Zeny Borales believes the community, which is located on the outskirts of Tacloban city, will disappear entirely.
She told ITV News:
We thought (the storm) was a bad dream. It will be a ghost town. Many ghosts are already being felt because they died here.
The bodies of some of those "ghosts" still lie uncollected in San Jose's harbour.
But despite the many deaths in the village, the aid planes flying overhead never land.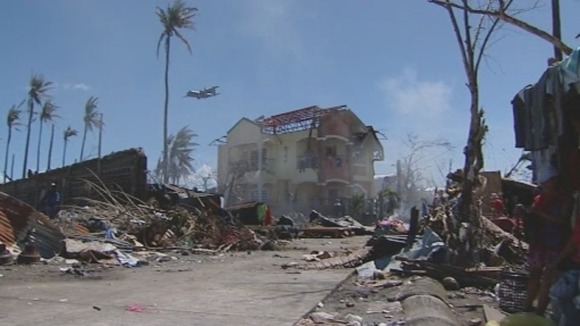 To make matters worse, people from outside the community have come to loot San Jose's remaning assets, including a rice warehouse.
The neighbourhood's Catholic church is still standing, but the local priest believes his parish members face many more years of anguish.
He told ITV News:
The pain of losing a lot of loved ones - I know some who have lost everything, even the whole family - mean it will take some time to recover.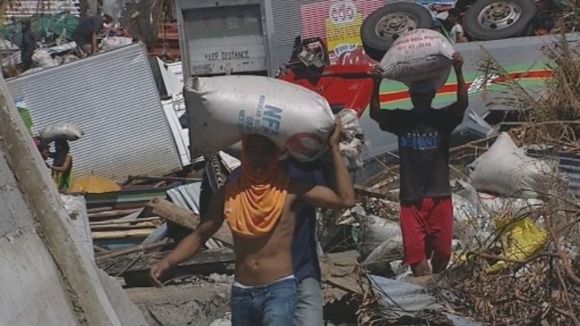 Almost all those that survived the storm have already left. The remaining families gather each day to pray, but it will take more than faith to restore their home.