X Factor winner James Arthur apologises on Twitter for 'homophobic slur'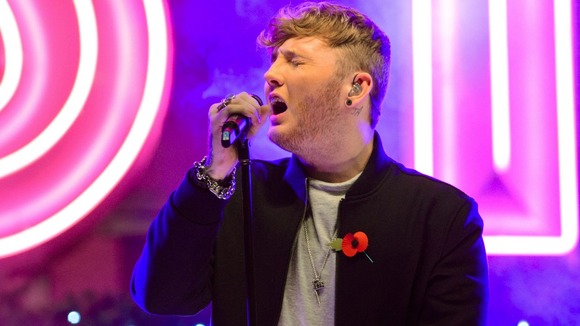 X Factor winner James Arthur has apologised after being accused by celebrities and fans of making homophobic comments in a song that appeared online.
The singer made the track as a "rap diss" attack on musician Micky Worthless after he branded Arthur a "pop puppet."
The lyrics in Arthur's song went: "You f****** queer. Hilarious, precarious you Talibani confused, imbecilic mimic of a gimmick."
After receiving criticism for celebrities and fans on Twitter, Arthur replied:
I just have to say I'm extremely disappointed in myself for being so naive with the diss track I made for an unknown rapper recently..
Some of the things said in this rap can be mistaken for homophobic slurs and I assure you homophobia is something I do not believe in
I have many many gay friends. In rap feuds/rap disses the words I used have a different intent. This is a straight man I was attacking
A straight man who littered his track with severe homophobic slurs towards me.. Like I said though it was a rap diss ..
And in no way a reflection of my true character.. I've heard I've offended Matt Lucas who's work I have always admired and that is a blow.
He added that former X Factor contestant Rylan is "one of my best mates and he is as gay as they come!"
His comments drew criticism from celebrities on Twitter with Little Britain star Matt Lucas tweeting: "F*** you @JamesArthur23 for using the phrase 'f****** queer' in your latest track. F*** you."
The X Factor winner tweeted an apology to the actor, who then responded by saying:
.@jamesarthur23 Thanks, James. I look forward to your new stuff. Respect to you for responding and taking it down. Let's move on.
Comedian Frankie Boyle also criticised the singer by tweeting: "Nb; Battle raps usually rhyme. Try it. Eg. Arthur goes with carcrash / disaster / classless a******* and even 'gay hate slur.'"
Former X Factor contestant Lucy Spraggan also criticised Arthur by tweeting:
'F***ing queer'? Nice one.