Kevin Pietersen has insisted he is revelling in the exchange of insults between himself and the Australian press, claiming it is all part of the Ashes experience.
After arriving in Brisbane ahead of the start of the first Ashes test on Thursday, Pietersen was immediately confronted with headlines ridiculing his "arrogant" nature.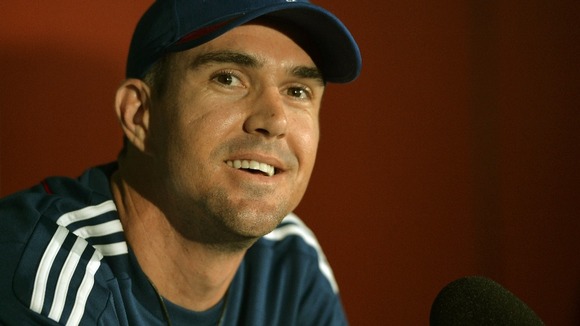 The Courier Mail published a photograph of Pietersen wearing sunglasses, earphones and a rucksack under the headline, "He's so arrogant not even his own team likes him''.
This prompted the batsman to respond to the journalist who originally published the story on Twitter.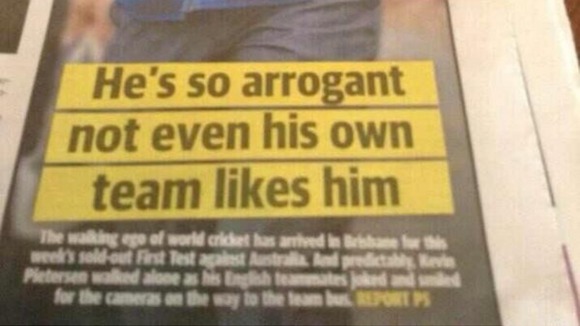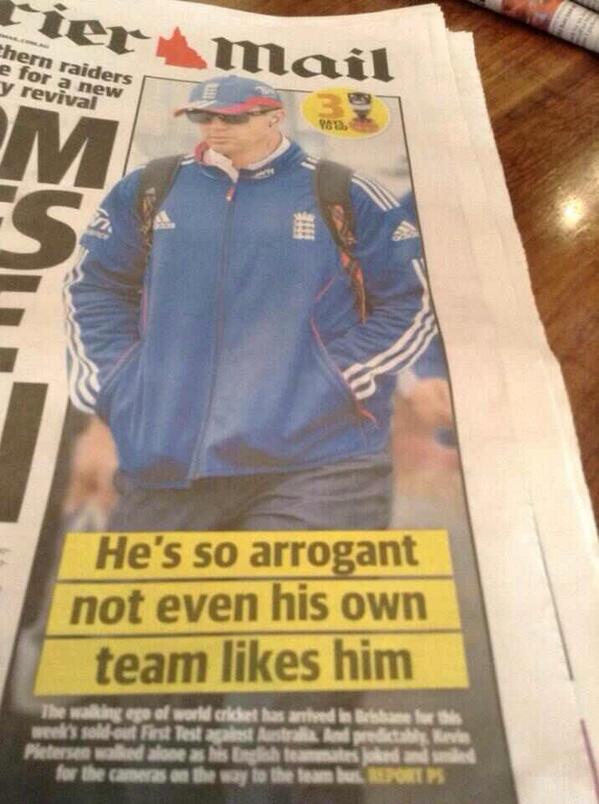 @bendorries so do I mate.. Putting me on the front page does wonders for my ego! You've done me proud. Thank you x
The batsman went on to insult Brisbane claiming its status was far below Sydney or Melbourne among Australian cities.
The Courier Mail responded to the barb by featuring a mocked-up picture of him wearing full Queensland-branded regalia and curly purple wig, under the headline "KP loves himself but not this boring city".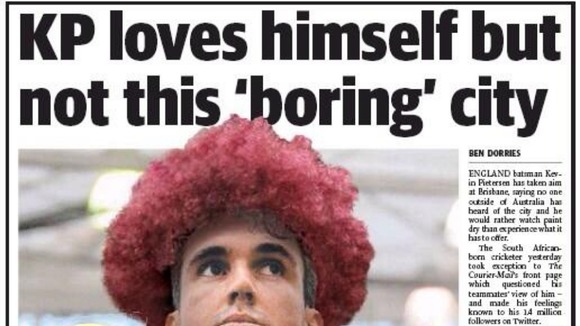 However, the 33-year-old insisted he enjoys the verbal jousting as it is what the Ashes is all about:
I actually respect the Australian journalists for the way they come at our positions.

I think it's fantastic. I've had it for however many years, and know when I walk out the Gabba is going to clout me.

I would have preferred a front page in Sydney, but Brisbane ... It was tongue in cheek, having a laugh, just a joke.

But I respect the journalists in Australia for having a go at the English, and certainly trying to club me.

It's brilliant. That's what Ashes cricket is about.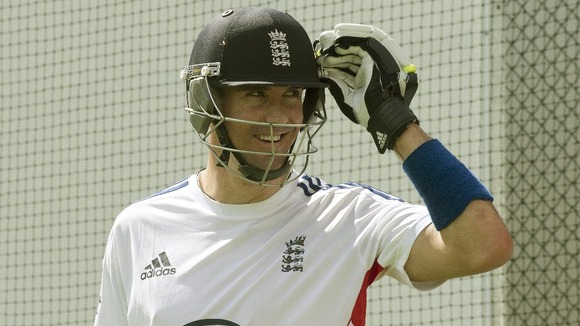 Pietersen is no stranger to controversy after sending derogatory texts about then England captain Andrew Strauss to members of the South Africa team during the 2012 Test series.
Speaking at a press conference earlier today, the South African-born batsman also addressed the issue of his "arrogance", claiming his confidence is often mistaken:
Pietersen is preparing to win his 100th test cap in the Ashes opener against Australia on Thursday.
Since making his debut in 2004, the 33-year-old has gone on to play in four Ashes series victories and helped England win the World Twenty20 in 2010.