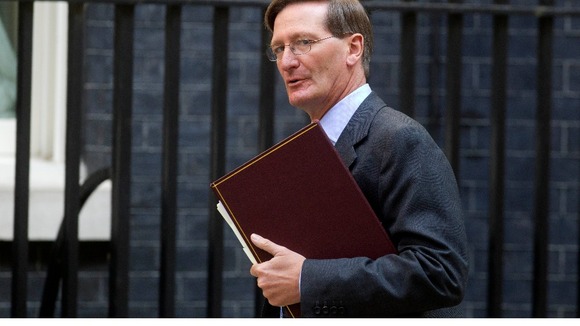 The Attorney General has apologised after apparently suggesting to a newspaper that corruption is rife in Britain's Pakistani community.
Dominic Grieve said he had not intended to suggest there was a "particular problem in the Pakistani community".
In an interview with the Daily Telegraph Mr Grieve said corruption was "endemic" in some communities and he was "mainly" referring to those of Pakistani origin.
He has apologised for the remarks, which were branded "offensive" by a senior Tory MEP and prompted many Twitter users to tweet their disagreement.
If I gave the impression that there is a particular problem in the Pakistani community, I was wrong.

It is not my view. I believe the Pakistani community has enriched this country a great deal as I know full well from my extensive contact with the community over a number of years. I'm sorry if I have caused any offence.
– Dominic Grieve statement

MEP Sajjad Karim who described Grieve's comments as "ill advised" later accepted the Attorney General's apology:

Completely accept Dominic Grieve's apology. Thank you.

In the article Mr Grieve's was reported as saying the UK has a "growing problem" because some minority communities "come from backgrounds where corruption is endemic", adding that he was referring "mainly" to the Pakistani community.
I can see many of them have come because of the opportunities that they get. But they also come from societies where they have been brought up to believe you can only get certain things through a favour culture.

One of the things you have to make absolutely clear is that that is not the case and it's not acceptable.
– Dominic Grieve

Mr Grieve added: "I happen to be very optimistic about the future of the UK. We have managed integration of minority communities better than most countries in Europe."

Community leaders in Slough - which was singled out by the Attorney General - respond to Grieve's comments: