Paddleboarders risk shark selfies as US sightings rise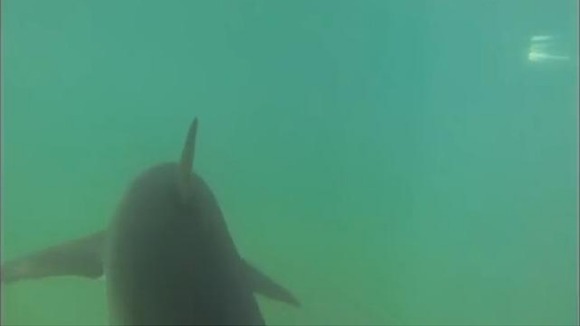 The latest in a line of shark-spotting videos released on YouTube captures what appear to be three great whites circling a group of paddle boarders on El Porto beach in California.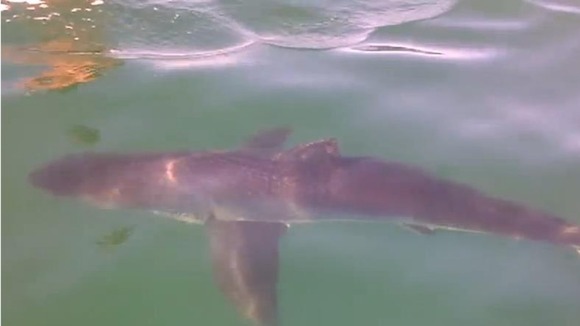 Paddleboarders Nathan Anderson and Joshua Lovewell took underwater camera equipment to the spot where there has been a rise in shark sightings, in a bid to prove to disbelieving friends that the deadly predators were swimming in the waters, he told KTLA-TV.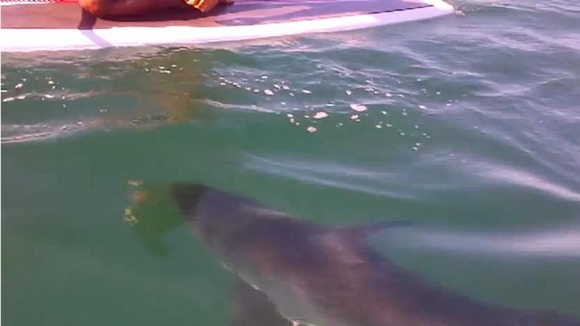 The men were just 50 yards from the shore when the sharks met them, and they spent 45 minutes videoing the creatures, which appeared to be great whites, at close range with their cameras.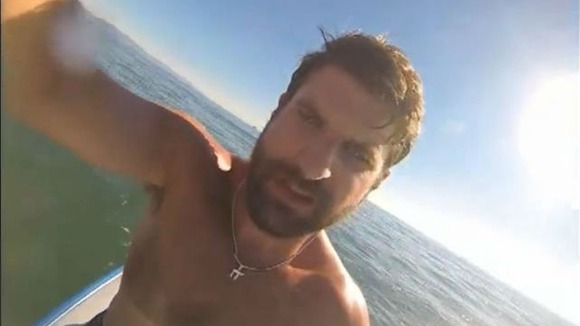 Last month a YouTube video of a surfer paddling as a great white swam under her board attracted almost 290,000 views.
The last thing I wanted to do was fall right in front of one of these sharks and have them, you know, get excited and bite me.
– Paddle boarder Joshua Lovewell

Experts believe unseasonably warm waters could be behind the increase in great white sightings as the higher temperatures make an ideal pupping ground for the creatures.

Read: Shark falls from the sky on to golf course 4 miles from the sea