Documents obtained by investigative reporter Mark Williams-Thomas claim police were made aware of abuse allegations against the former lead singer of the Lostprophets as early as 2008.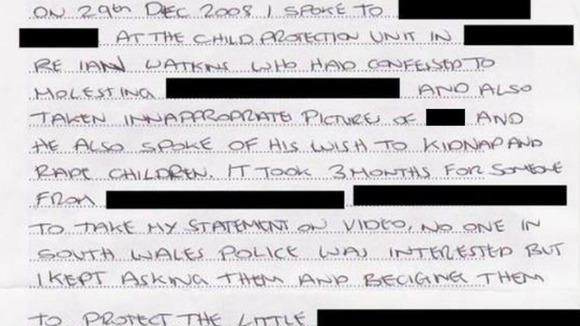 A complaint to the Independent Police Complaints Commission (IPCC), from Ian Watkins' ex-girlfriend Joanna Majic, claims that she first contacted South Wales Police on December 29, 2008, along with her assertion that allegations of abuse were not acted on quickly enough.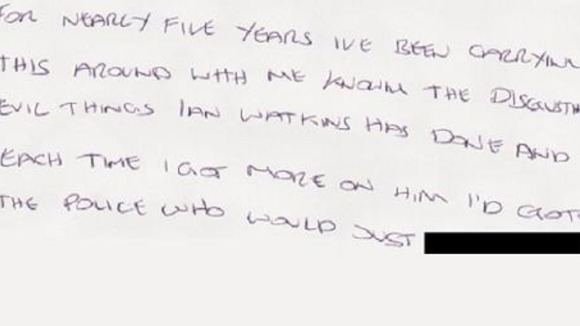 Among the documents, more recent police emails also reveal that on October 10, 2012 Bedfordshire Police held a meeting with social services and a GP after officers received a tip off from Joanna Majic. It says a medical examination was arranged for a child, and the results were passed to South Wales Police. According to the email from an investigating officer into police standards, officers did not press further to seize computers and storage media because they did not believe a magistrate would issue a warrant.
The only additional action that Bedfordshire Police considered was the seizure of computers/electronic storage media from [name deleted] address, however, with the limited information available it was felt that magistrates would not have authorised a warrant for seizure of the equipment.
– Email from an investigating officer for Bedfordshire police standards.

Officers from Bedfordshire Police are yet to comment.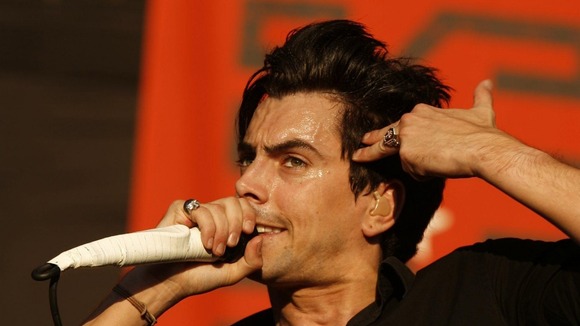 Yesterday, Watkins pleaded guilty to attempting to rape a baby along with a series of other abuse charges. But among the documents made available to ITV News, a series of emails to and from Watkins' ex-girlfriend appear to reveal a prior conversation discussing a "plan to rape a baby".
So, you may think its funny to completely dismiss and deny me to everyone, but in this case you did the right thing by me didn't you, kept me well out of your stupid plan to rape a baby for these scruffy lowest of low to film.
– Email from Joanna Majic to Ian Watkins

In the email trail, Watkins appears to respond to the claims of a plan, writing:
huni, u dont have to keep telling me, i know you are right. i'm not involved with those people, or doing anything with them. You didnt want to, so i didnt want to. Believe it or not but that's the truth.
– Email from Ian Watkins to Joanna Majic

Meanwhile, an image that appears to show the former Lostprophets lead singer with a baby was pulled off the internet last night following complaints to police.

The photo was removed from the web following complaints made to officers by Mark Williams-Thomas. A court order had previously been issued to protect the identity of children involved in the case.

Chief Superintendent Tim Jones, head of South Wales Police's Professional Standards Department, said:
South Wales Police will fully support the Independent Police Complaints Commission's independent investigation and are committed to responding promptly to its findings.
Bedfordshire Police said:
Bedfordshire Police received a complaint from a member of the public after she had reported a suspected incident of child abuse.

The force Professional Standards Department investigated the complaint and an email explaining the outcome of that investigation has been sent to the complainant.

At the time of the original investigation there was insufficient evidence to apply to the magistrates for a warrant.

However, information was shared with partner agencies, including South Wales Police and child protection processes followed.