Syrian children suffer through refugee crisis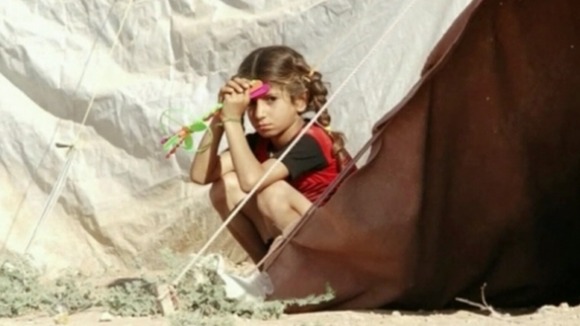 The United Nations has warned that the war in Syria is doing lasting damage to an entire generation of children.
It estimates that 1.1 million children have fled the fighting and are now living as refugees.
ITV News Middle East Correspondent Geraint Vincent reports from a refugee camp in neighbouring Jordan.
The UN refugee agency said 300,000 Syrian children are completely cut off from education, while more than 70,000 families are living without fathers.
Ten-year old Fatima, a resident of the camp, is confined to a wheelchair after being hit by shell fire in Damascus.
She told ITV News:
I was studying in Syria, but here school costs money and we can't afford it.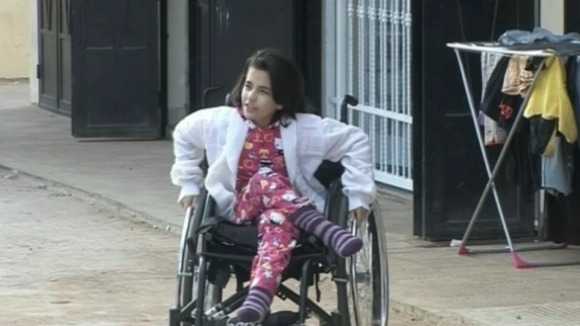 School is a distant memory for children in the refugee camps, such as 12-year-old Abdullah, who instead spends his days collecting stale bread to sell as animal feed.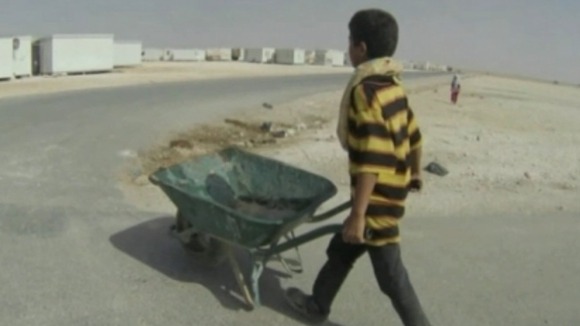 Antonio Gutterres, the UN High Commissioner for Refugees, told ITV News he did not know when the situation in the camps would improve:
We have child labour. We have many serious protection problems that need to be addressed, and unfortunately we do not have enough resources or enough capacity to deal with them.
– Antonio Gutterres

Read: Actor Michael Sheen warns of 'cold weather catastrophe' for Syrian refugees