Mum whose newborn baby's life was saved by ice therapy campaigns for greater use of pioneering technique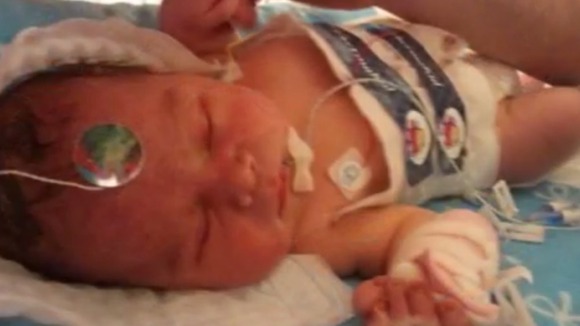 Parents of a baby whose life was saved when he was "frozen" shortly after a difficult birth, will be toasting to their healthy toddler son's future this Christmas.
Freddy Cooke, from Reading, did not breathe for 20 minutes after he was born and was rushed to hospital for revolutionary ice therapy to prevent brain damage.
His Mum, Nicky Symmonds says is raising money for more of the equipment that saved her son's life.
After his body temperature was cooled to 33c for three days, he was "defrosted" on Christmas Eve so Nicky could give him his first ever cuddle.
30-year-old Nicky explained her difficult labour. She told the Daily Mirror:
It was early afternoon and I had felt a little different all day. I had a feeling it was going to start.

The midwife on the phone told me to get (my husband) Daniel home from work and to take a nice hot bath.
– Nicky Symmonds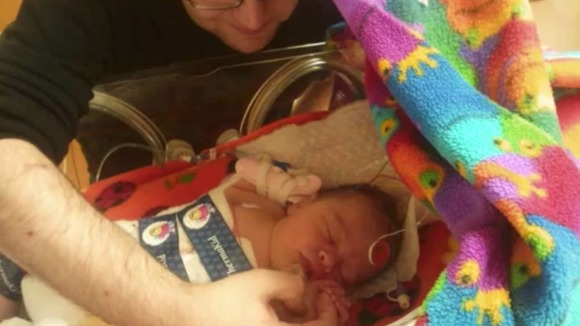 The midwife explained Nicky was in the early stages of labour and she would return in a few hours.
However, Nicky's labour deteriorated quickly after the midwife left. Danny noticed an unusual discharge in Nicky's waters and started feeling the sudden urge to push half an hour later.
After calling 999, it emerged Freddy's shoulder was stuck in Nicky's upper pelvic bone and the umbilical cord - which supplies oxygen - had snapped.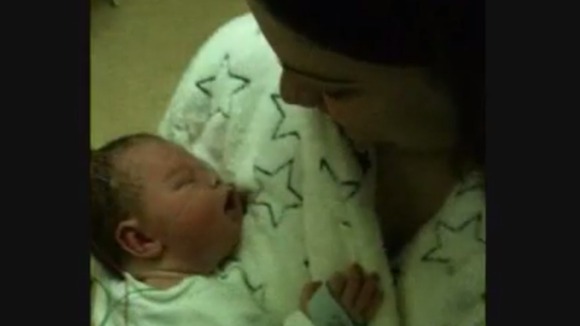 Paramedics tried to revive the baby and rushed him to the hospital. Nicky explained:
A doctor came in looking solemn.

He explained that the amount of oxygen Freddy had been deprived of meant his life was at risk and he most likely had severe brain damage.

He also explained about his immediate transfer to the JR Oxford for the pioneering new cooling technique that would hopefully help reduce any brain damage and would give him that chance of survival.

It meant cooling his brain for 72 hours to allow him to recover and hopefully reduce the amount of brain damage he would suffer from.
– Nicky Symmonds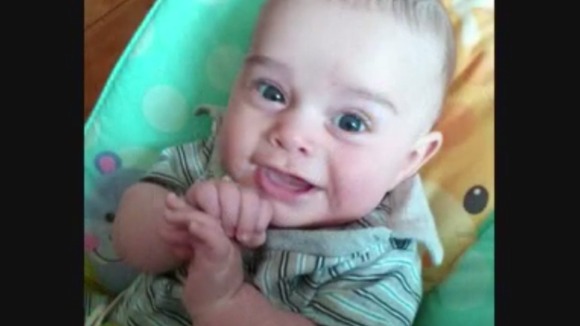 Thanks to the efforts of the John Radcliffe Hospital in Oxford, "Christmas miracle" Freddy was given a clean bill of health four months later and has grown into a happy two-year-old.
Nicky, Daniel and Freddy spoke to Daybreak about their plans for a "relaxed" family Christmas now everyone has recovered: