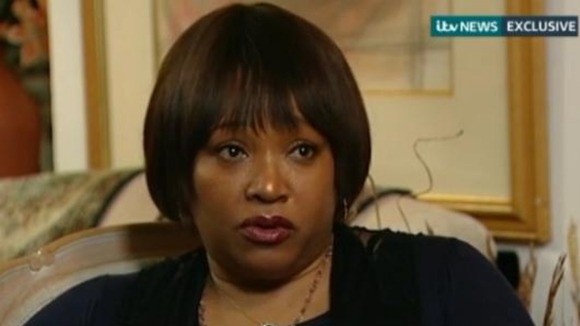 Nelson Mandela's daughter Zindzi has revealed exclusively to ITV News that she has not cried for her father since learning of his death at the end of a London premiere of a film of his life.
Speaking to Mark Austin in Soweto ahead of the anti-apartheid hero's funeral, she said reports that she had broken down in tears at the news were incorrect.
Ms Mandela also described her last moments with her iconic father and recounted her joy at making peace with him after feeling a "sense of bitterness" towards him during his years in prison.
Watch Mark's report on his joint interview with Zindzi and her mother, Winnie Madikizela-Mandela:
Ms Mandela told ITV News she originally "felt a bit guilty" that she was not with her father when he died on December 5 but later forgave herself as "he actually chose this moment to go".
Ms Mandela set the record straight on her emotional state after being informed of his death at the premiere of Mandela: Long Walk to Freedom, saying:
Contrary to media reports that I was seen breaking down after the viewing, sobbing uncontrollably, I actually haven't shed a tear yet.

Obviously I am very sad, I have got a very heavy feeling in my heart ... but my form of escapism is more to be like a comforter to others in the family and obviously to people who gather outside outside our Houghton home.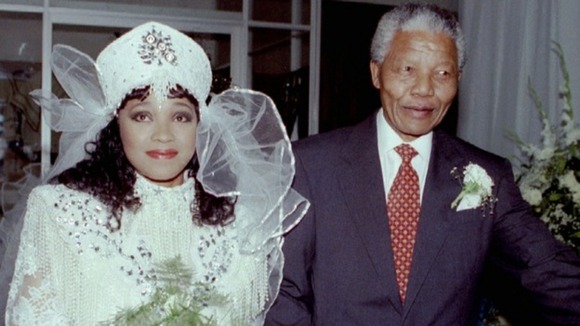 Turning to her turbulent relationship with her father, Ms Mandela said she was once so angry with him that she cut him out of her life, explaining:
I wasn't happy with him and the way in which I felt he had treated my mother, I felt he could have treated her better.

Then I came back and again we rekindled our relationship. I think it is so important that that happened because then I made my peace with him.

I actually sat with him and I just told him about all the hurt I'd felt over the years - how I felt let down, how I felt like we were never a priority, and in that conversation I forgave him.
Ms Mandela said she believed her father had chosen the timing of his death to allow his family to continue to spread his message to the world.
She said Mr Mandela chose then "to say ... I want you to be reminding people about what my values are, what my sacrifices have been and that irrespective of where I am, that the work must go on".