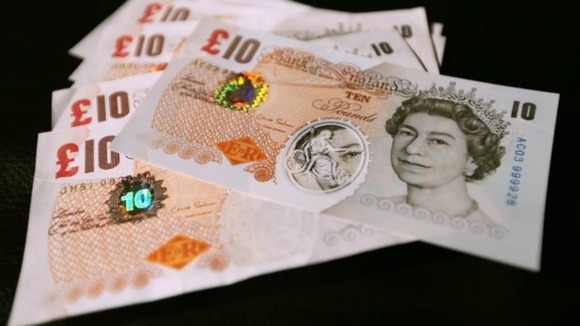 Plastic bank notes will be issued for the first time when the new £5 featuring Sir Winston Churchill is released in 2016.
A £10 note featuring Jane Austen will follow a year later and it will also be made from polymer rather than the cotton paper currently used, the Bank of England said.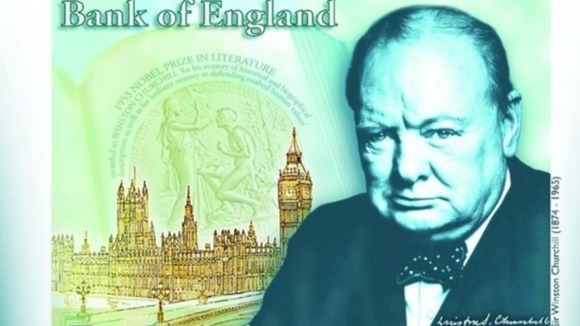 ITV News Economics Editor Richard Edgar reports:
Plastic notes are at least 2.5 times longer-lasting, more difficult to counterfeit and stay cleaner for longer, according to a three-year research programme.
A public consultation, which included events at shopping centres across the UK, gave people the chance of handling the notes and found that 87% of 13,000 individuals who responded were in favour of polymer.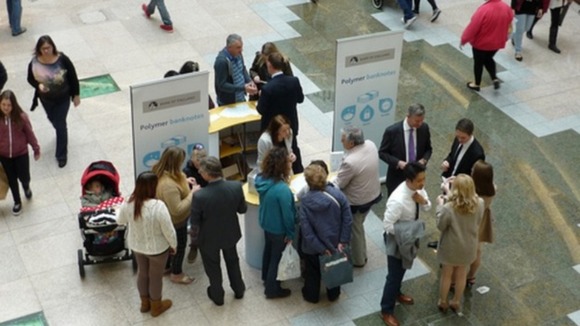 Ensuring trust and confidence in money is at the heart of what central banks do. Polymer notes are the next step in the evolution of bank note design to meet that objective.

The quality of polymer notes is higher, they are more secure from counterfeiting, and they can be produced at a lower cost to the taxpayer and the environment.
– Mark Carney, Bank of England Governor

The Governor also dismissed fears that the polymer notes would be damaged by heat, saying "you have to get above boiling for it to actually happen."

The new notes will also retain their familiar look, featuring a portrait of the Queen and a historical character, the Bank said.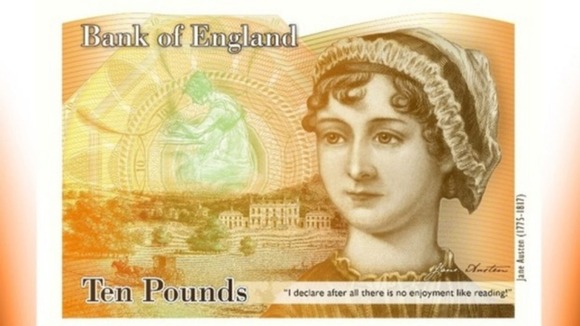 We asked viewers on the ITV News Facebook page whether they thought changing to plastic notes was a good idea and there was a mixed response. Here are some of the views:
If changing one note to plastic then you will have to change the rest also its going to cost more money to change the cash machines.
– MARTYN SPENCE
Used to live in OZ and love the plastic notes , cause no worries and last longer, easy to count.
– CARL WOODHOUSE
Another British tradition altered.
– CAMILLA BARRETT BROADEY

It will be the first time plastic notes have been used in the Bank's 300-year history and they will be thinner, more flexible and fit into wallets as easily as current notes.

The Bank acknowledged when it launched its public consultation in September that plastic banknotes were more expensive to produce but argued that because they are longer-lasting they should prove cheaper in the long run.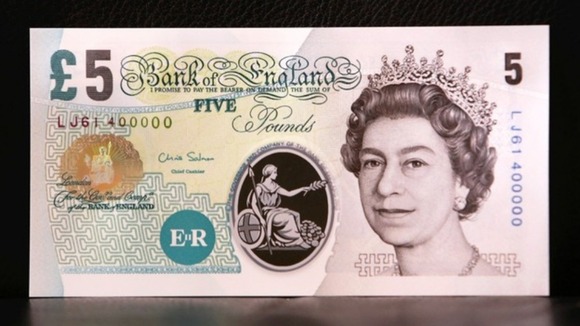 It said feedback from its consultation showed people who had been able to see and handle the notes were 20% more likely to support polymer than those who responded on the internet.
The Bank added that it was continuing dialogue with the cash-handling industry over the changes that would be needed to ensure a smooth introduction of the first plastic note.
The new notes will be slightly smaller than existing paper equivalents.