Reddit user receives cow from Bill Gates in Secret Santa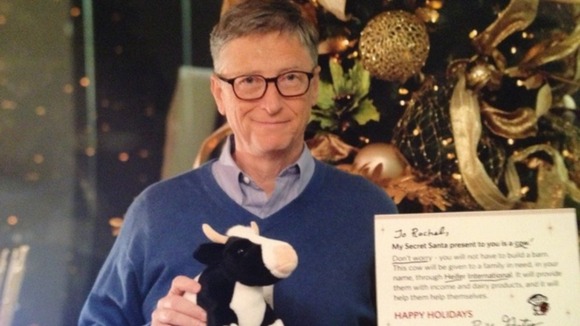 A Reddit user has received a cow from Microsoft chairman Bill Gates as part of the site's Secret Santa gift exchange.
The billionaire purchased a $500 (£305) cow from Heifer International - a charity focussed on ending poverty and hunger - which will be donated to a family in need.
Mr Gates bought the gift on behalf of Reddit user NY1227, also known as Rachel, after he had been paired with her.
In a note placed in the package, the Microsoft boss joked that although he had purchased the animal, Rachel would "not have to build a barn."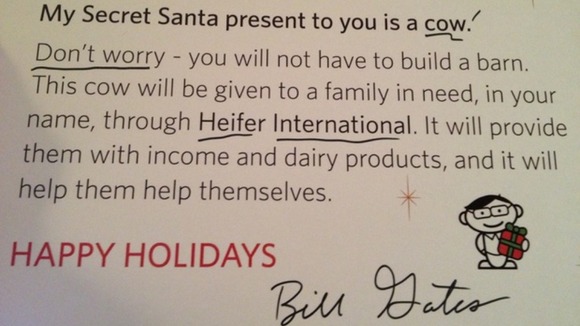 The donation was also accompanied with a stuffed cow toy and a National Geographic travel book in the package.
Thanking the Microsoft boss for her gifts, Rachel wrote a thank you note on Reddit, which said:
I want to start by giving a HUGE THANK YOU to Mr. Bill Gates for an amazing gift and secret santa experience.

Bill - you ROCK (can I call you Bill?! I feel like we're friends now!).

I am so very, very grateful for the amazing and thoughtful gift you have picked for me! Not only is the gift PERFECT from anyone, but I am sincerely very appreciative that you took the time to find something so fitting for me.
– Reddit user NY1227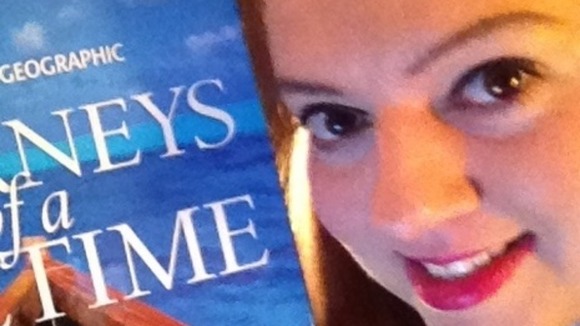 Rachel also said that she did not initially realise that the gift was from Mr Gates and wrote of her shock when she discovered who the present was from.
And then it finally hit me.

All the presents I just tore open, the charity, then everything - was from Bill GATES.

I quickly went back to the book to see a really nice message and note from Bill wishing me a Merry Christmas and a Happy Birthday (not pictured, because I really want to keep one part of this gift to myself) my jaw hit the EVER LOVING FLOOR.
– Reddit user NY1227

However, Reddit user NY1227 did apologise for one item on her Secret Santa wishlist, writing: "Sorry for the Apple iPad on my wishlist, that was really awkward."

What is Reddit's Secret Santa gift exchange?
The online gift exchange started in 2009 and, according to the site, "connects internet stranger-friends around the world with one another."
In 2012, 44,805 people from 130 different countries took part in Reddit's Secret Santa.
The site has a matching day, which tells users who they have to buy for.
The buyer can then look at the person's Reddit profile and purchase a gift that matches their interests.
Users are then encouraged to post pictures of their presents "so we can all celebrate together."