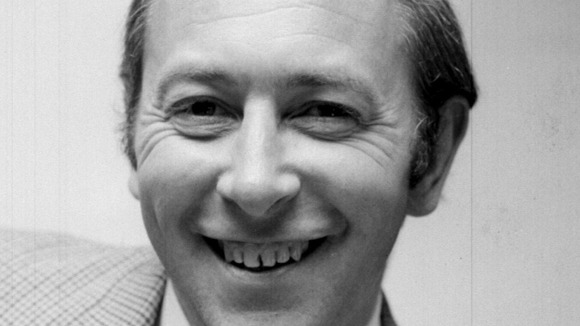 Legendary sports broadcaster David Coleman, who covered 11 Olympic games and six football World Cups, died aged 87 today.
The renowned athletics commentator worked for the BBC for almost 50 years, covering his final Olympic Games in Sydney in 2000.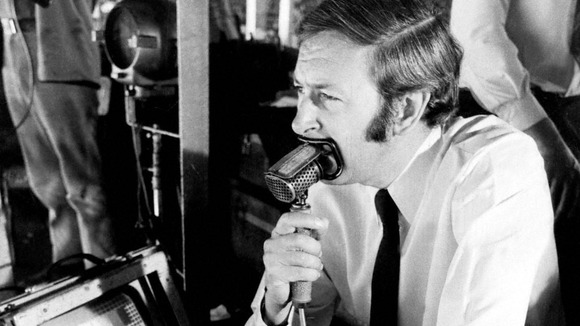 Colleagues and friends paid tribute to the commentator, a long-running host of the BBC's Question of Sport panel show. Tony Hall, BBC director-general, said:
Generations grew up listening to his distinctive and knowledgeable commentary. Whether presenting, commentating or offering analysis, he set the standard for all today's sports broadcasters. Our thoughts are with his family and many friends.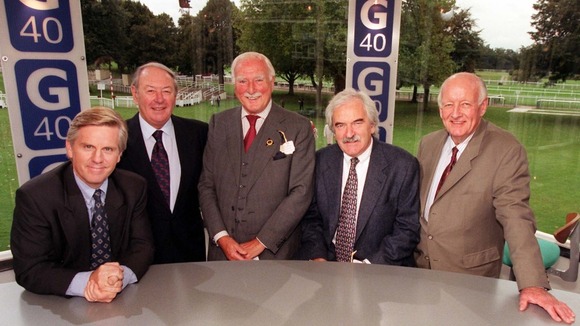 Barbara Slater, BBC director of sport, added:
In a BBC career that spanned over 40 years he set the standard that so many others have tried to emulate. His was one of broadcasting's most authoritative and identifiable voices that graced so many pinnacle sporting moments.

From his famous football and athletic commentaries to his presentation of events and programmes such as the Olympics, the World Cup, Question of Sport and Grandstand, he was quite simply the master of his craft.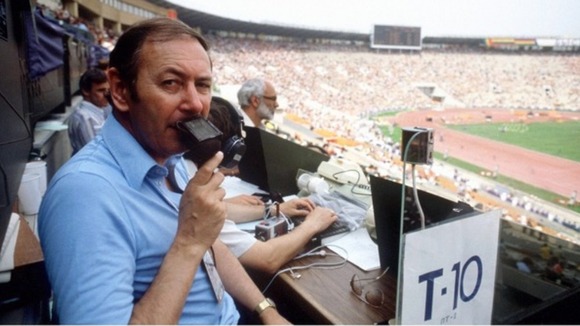 Among the tributes paid to the iconic presenter, the Prime Minister paid his condolences:
Sad to hear David Coleman has died - the voice of @bbcsport for as long as I can remember.
Sad to hear, David Coleman has died. A giant of sports broadcasting. Brilliant, gifted, precise and concise. Much more than 'one-nil' #RIP
"Keegan two,Heighway one,Liverpool three,Newcastle none". RIP David Coleman
Mr Coleman also found himself the subject of a regular column in satirical magazine Private Eye, with its Colemanballs feature documenting commentators' gaffes to this day.
"He is one of the great unknown champions because very little is known about him."
"We estimate, and this isn't an estimation, that Greta Waltz is 80 seconds behind."
"That's the fastest time ever run, but it's not as fast as the world record."