The Big Reunion 2014 line-up revealed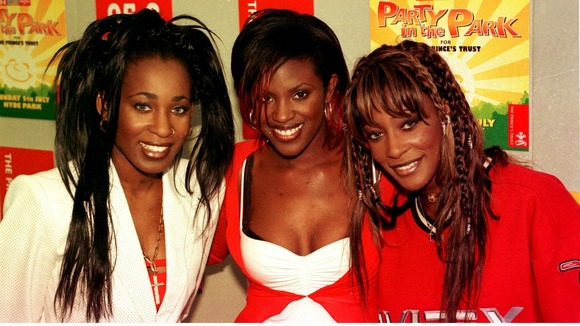 The line-up for The Big Reunion 2014 has been revealed, with five former pop acts reuniting - and a supergroup being formed - for a new series of the hit ITV2 reality-documentary show.
Get ready as they face their demons and prepare to perform once again in the ultimate tour.

Featuring explosive accounts from your former pop heroes and shocking revelations, our new set of reunions will be far from easy.
– ITV

Here are the bands that are reforming for your entertainment:

Eternal

Eternal stormed the charts with their debut album Always and Forever, becoming the first girl group to sell more than a million albums in the UK.

The group were formed in 1992, featuring sisters Easther Bennett and Vernette Bennett, Kelle Bryan and Louise Redknapp, and their debut single Stay reached number four in the charts.

But Louise, who left the group in 1995 to pursue a solo career, will not be joining her former bandmates for the show.

A1

The English-Norweigan pop group was formed in 1998 and achieved eight top ten hits, including two number ones, and won Best British Newcomers at the Brit Awards.

In 2001 four teenage girls were killed in a stampede during a shopping centre signing in Indonesia.

Paul Marazzi left the group in 2002 citing personal reasons and the three remaining members, Ben Adams, Christain Ingebrigtsen and Mark Read, decided to take a break in 2003.

3T

Brothers Taj, TJ and Tayll are members of musical royalty, but have had to dodge rumours and deal with family tragedy throughout their musical career.

The 3T band members are the sons of Tito Jackson, from the Jackson 5, and nephews of Michael Jackson.

Their debut album Brotherhood reached number 11 in the UK chart and their single Why, featuring Michael Jackson, went to number two. Taj said: "We have to work double hard to prove that we're talented in our own right".

Damage

R&B boyband Damage burst into the UK pop scene in the mid-nineties and went on to have 11 hit singles including Love II Love and Forever.

The band, which includes Jade Jones, fiancé of former Spice Girl Emma Bunton, Andrez Harriott, Rahsaan J Bromfield, Noel Simpson and Coree Richards, suffered from management fallouts and crippling debt.

Girl Thing

The girl band was signed by Simon Cowell and hailed as the "next Spice Girls".

The Eiffel Tower was hired out as part of a million pound promotional campaign for the group, but their first two singles failed to reach the top spot, with the second only making it to number 25.

Their third single, Pure and Simple, was given to Popstars winners Hear'Say and they split. Cowell has since said the band was his biggest mistake.

Band member and wife of Westlife's Kian Egan, Jodi Albert, confesses: "This reunion for Girl Thing could be wonderful or it could be a nightmare."

5th Story

Supergroup 5th Story has been formed by solo artists Dane Bowers, Kenzie, Kavana, Gareth Gates and Adam Rickitt for the programme.

As individuals, 5th Story have a combined total of 27 top ten hits, including five number ones.

Bowers found fame as part of chart-topping group Another Level and then went on to score a number one hit with Victoria Beckham as part of UK garage act True Steppers.

Gates shot to stardom when he reached the final of Pop Idol, Kavana released two albums in the late nineties with hit singles including Thank You and I Can Make You Feel Good, and James MacKenzie, known as Kenzie, enjoyed fame as part of hip hop group Blazin' Squad.

Former Coronation Street star Adam Rickitt entered the pop arena in 1999 with the hit single Breathe Again.

Read more about The Big Reunion 2014 and see what last year's acts have been up to on the show's site