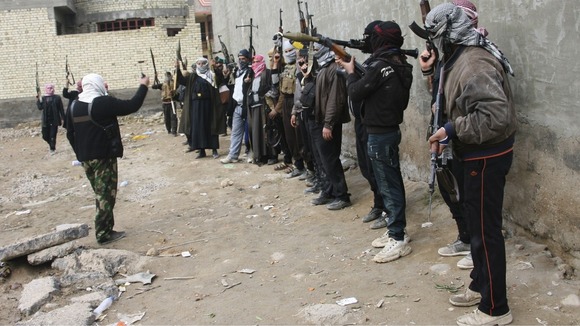 You'll remember the name Falluja from the Iraq War.
A city just a few dozen miles west of Baghdad where the Americans wrought such destruction as they tried to dislodge insurgents in 2004. It was a tough nut to crack. So tough, the mighty US forces had to launch assaults not once but twice.
Now battle-lines have been drawn up again - and they're the same battle lines, between Sunni and Shia Muslims, that are dividing and disfiguring much of the troubled Arab World.
Al Qaeda linked fighters have captured the heart of the city. The Iraqi army has vowed to force them out. But many local Sunni tribesman have sided with the Islamists, such is their loathing of the Shia-led government of Nuri Al Maliki.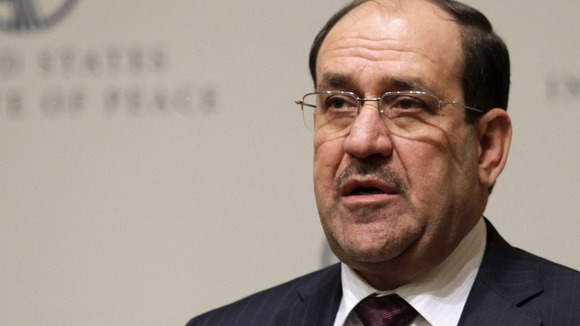 "Falluja tribes don't want al Qaeda fighters to stay in our town but also don't want Maliki troops to enter the city. We have our fighters and we will defend the city if the army invades," Mohammed Jassem, a Falluja cleric told ITV News today.
"The US army got defeated in Falluja and Maliki soldiers will die here too."
The insurgents are from the Islamic State of Iraq and the Levant, known as ISIL. They're the same group that has captured swathes of territory in northern Syria, fighting both the Syrian Army and fellow rebels.
They also claimed responsibility for the car bomb that exploded in a Shia area of Beirut, dominated by Hezbollah, killing four and injuring scores more at the weekend.
Back in Iraq, many analysts blame the Malaki government for fueling the sectarian strife by purging Sunni politicians and abandoning the US policy of co-opting Sunni tribes in the fight against al Qaeda.
His US-equipped forces might be strong enough to push ISIL out of Falluja. But not the surounding province of Anbar. And at what cost? Another turn of a wheel already dripping in Shia-Sunni blood beckons.