'Hot brunette wanted for 2014': Man roams London with placards in an attempt to find love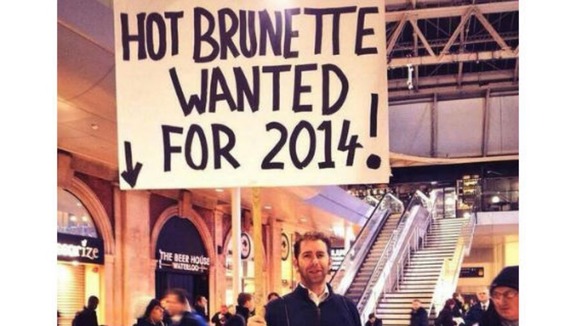 Gerald Abrahams is a 39-year-old Londoner looking for love with a "hot brunette" who likes dogs and his chosen profession of landscaping.
Rather than set up an online dating profile, Mr Abrahams chose to take a more hands-on approach in his search for a girlfriend.
Wearing a sandwich board and carrying a sign detailing his preferences and his email address, he paraded around central London yesterday.
He has been inundated with responses.
In an interview with Christian O'Connell on Absolute Radio's Breakfast Show, Mr Abrahams was asked if his stunt - which included a trip to a packed Waterloo Train Station had resulted in many emails.
"Yes quite a lot of emails - about a 100 or so," he told the show.
He said the responses to his unusual request came from all over the world, including America, Sydney and "a lot" from Ireland.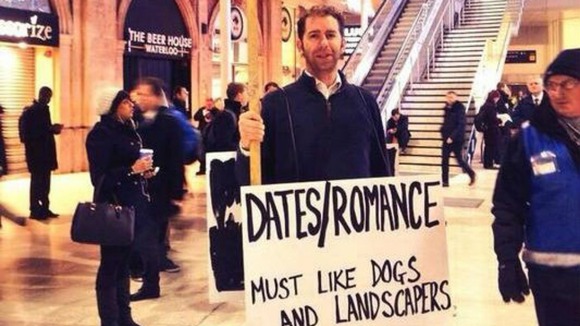 Asked about the calibre of his dating candidates he told the show: "I can't complain - some good photos there definitely."
Despite appealing to "brunettes", Mr Abrahams said that he received emails from "a few blondes on the off chance."
"There's no problem with blondes," he told the show. "I class it as genetic predisposition."
He said he had also been contacted by a man called Lawrence, but reiterated he was looking "strictly for females".