Royal Marines help rescue stranded cars in Cornish village after UK storms
by Ben Chapman - ITV News Reporter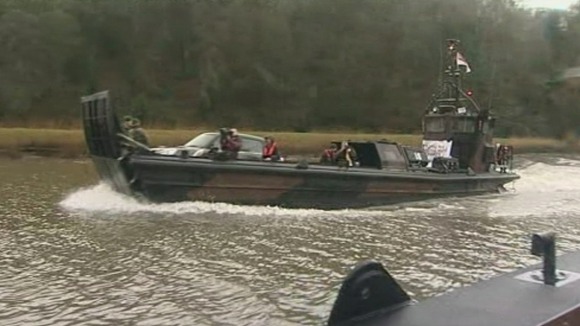 Four Royal Marine landing crafts have begun rescuing more than 40 cars that were left cut off by storms over Christmas.
Residents in Calstock, Cornwall, have not been able to drive out of their street since the road collapsed in a landslip on Christmas Day. The only way to get them out was by river.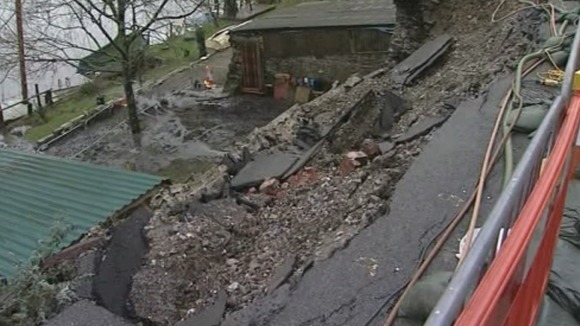 Around 20 personnel from the Marines and Royal Navy volunteered to recover the vehicles, in an operation expected to take two days.
They were driven to a slipway before being reversed onto the craft, which are normally used abroad to land vehicles being used for disaster relief.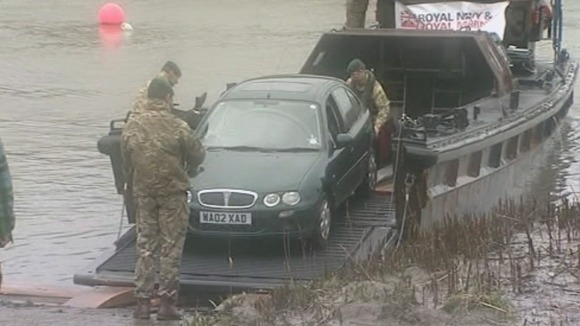 Colonel Garth Manger, Commanding Officer of 1st Assault Group, who are based nearby in Plymouth, said:
The Royal Navy and Royal Marines train for this sort of eventuality, but overseas normally.

Doing it in Cornwall, where we live and work, is unusual, but always useful to help the community.
Loading civilian cars with low ground clearance was a challenge for the Marines, with the owners of the cars watching from the shore.
They were offered the opportunity to ride with their vehicle on the landing craft to a slipway further upriver, before driving away.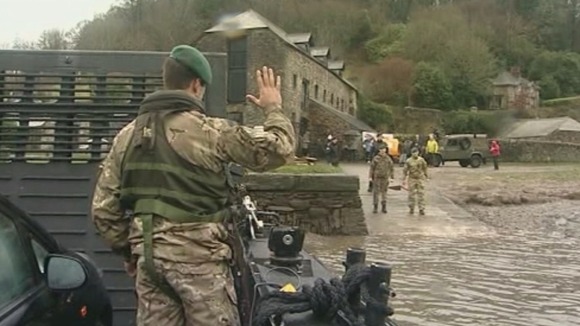 Angela Bache, one of the residents, said:
I think it's marvellous. They've been really kind and courteous and very efficient. It will mean my son can have his car back and I can have mine back.
The idea to bring in the Marines was first suggested by schoolboy Charlie Southcott, 10, who met a commodore at a carol service on Christmas Eve, the day before the landslip.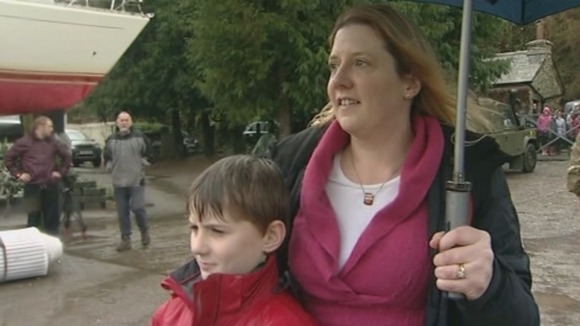 Without their help, residents may have had to wait up to six months to get their cars back, while the road is being repaired.