Former Liberal Democrat chief executive Lord Rennard has threatened to take legal action against the party after being suspended following his refusal to apologise over sexual harassment allegations.
ITV News' Political Editor Tom Bradby reports:
Lord Rennard is now facing an investigation for bringing the party into disrepute by refusing to apologise to four women who complained about his behaviour.
The peer voiced his "regret" if the women had been hurt, embarrassed or upset by anything he did, but said he would not apologise for something he had not done.
A report last week found that the allegations were credible but could not be proven beyond reasonable doubt.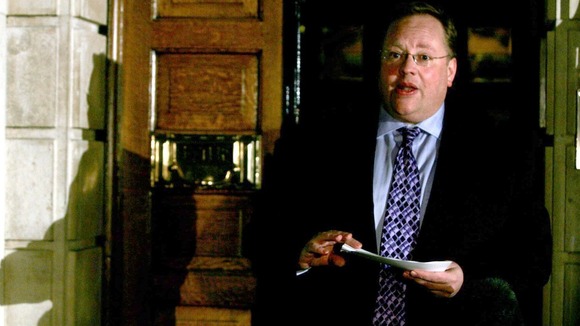 A spokesman for Lord Rennard described the decision to suspend him as "extraordinary" and revealed the peer was "taking legal advice with a view to civil action against the party".
A statement issued on his behalf read:
He does not wish to see legal action between fellow Liberal Democrats, but his membership of the party matters more to him than anything apart from family and friends.

Indeed he feels that the party is also his family.

He believes that the suspension of his membership announced this morning should be lifted, that the party should now give him the report to which he is entitled and that Liberal Democrats should act in the best spirits of the party that he joined as a teenager.

In the light of the extraordinary decision by the English Regional Parties Committee, Lord Rennard is having to take legal advice with a view to civil action against the party.
Read: Lord Rennard explains 'I will not offer an apology'
Mr Clegg insisted he could not "frogmarch" Lord Rennard into making an apology.
"I'm the leader of a political party. I'm not the leader of a sect where I just micro-manage peoples lives. I can't frog-march people to make apologies if they refuse to do so," the party leader said.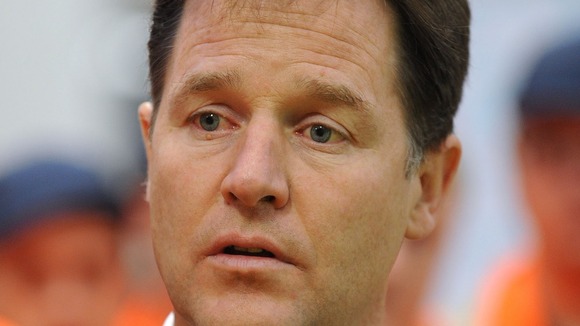 A former adviser to Nick Clegg, who was one of four party activists to make allegations against Lord Rennard, said the row had now developed into a question of whether women matter to the Liberal Democrats.
Bridget Harris, who announced she was leaving the party yesterday, said the situation had gone beyond her personal allegations and had escalated into a debate over whether women and equality matter to the party.
Watch: Nick Clegg 'shifted his position' on Lord Rennard claims
In other developments, one of Lord Rennard's most vocal supporters was forced to apologise today for what admitted were "crass" comments made during a radio interview this weekend.
Lib Dem MEP Chris Davies told BBC Radio 4's Westminster Hour on Sunday: "This isn't Jimmy Savile, it is touching someone's leg six years ago, at a meeting, through clothing. This is the equivalent of, a few years ago, an Italian man pinching a woman's bottom."
Read: Harriet Harman describes Nick Clegg's response to Rennard a 'cop out'