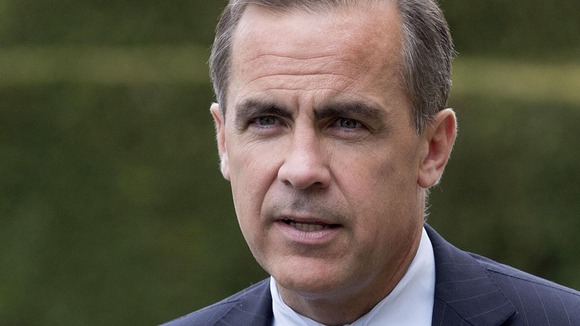 The Bank of England Governor has stepped in to try to reassure borrowers that interest rates will stay at very low levels for "some time".
In a speech to British business leaders at the World Economic Forum in Davos, he has reacted again to the precipitous drop in unemployment, which is now only just above the seven per cent threshold at which the Bank will consider putting rates up.
As we reported earlier this week, some investors think rates could go up as early as the end of this year.
In his speech, Mark Carney hinted they are wrong:
When the time eventually comes to begin to move away from emergency settings of policy, any such move would be gradual.

The degree of stimulus will remain exceptional for some time.
The "emergency settings of policy" he refers to include interest rates at their current record lows.
In fact, Dr Carney goes on to say the economy is still damaged after the financial crisis to the extent that "even in the medium term, the level of interest rates necessary to sustain low unemployment and price stability will be somewhat lower than before the crisis."
Generally, when the Bank uses the words "medium term" it means two-three years.
This is the latest attempt by the Bank to substitute forward guidance tied to unemployment to something else.
Dr Carney says that he and his colleagues will begin setting out this new guidance in the Inflation Report next month.
In the meantime, they are urgently trying to make sure speculation about an imminent rise in rates is knocked on the head.