On the eve of Burns Night, Scotland's First Minister has used the Bard's words to describe David Cameron as "a cowran tim'rous beastie" with a "panic on thy breastie".
Alex Salmond gave me this short recital from 'To a Mouse' by Robert Burns when I asked him about his persistent demand that the Prime Minister take part in a TV debate with him in the run up to the independence referendum.
In the eyes of the SNP leader, Cameron is scared of a head to head with him and also dodging out of a debate he helped start by signing the Edinburgh Agreement two years ago.
That was the document which gave the Scottish Government the legal framework to hold the independence plebiscite it has now set for September 18 this year.
Watch: PM urges Scotland to stay in UK in New Year message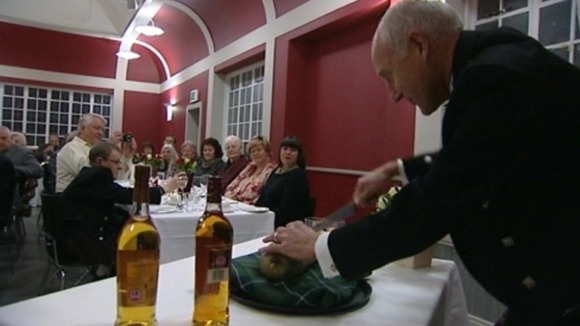 Watch: Labour MP jokes he doesn't want 'toff' Cameron in Scotland TV debate
But apart from the lack of a Cameron v Salmond debate where are we at as Scotland fast approaches that 'date with destiny'?
The number of Scots in favour of independence has been largely static since 1999, varying from 27% in that year to a high of 35% in 2005 and then for the past couple of years the figure has hovered around the 30% mark.
It's not enough to win Alex Salmond independence but the Nationalist leader told me he's not one to worry about polls.
There's a long way to go yet and the only polls that matter will be those in the final stretch of the campaign but even then, look at what we (the SNP) did in 2011.

Nobody predicted that outcome, we won a majority parliament which everyone had said was impossible.
– Alex Salmond

Mr Salmond is confident that this Autumn he will begin negotiating the terms of Scotland's independence with Westminster, and despite a recent survey showing it was the economy above all that matters most to Scottish voters, he believes the argument will be won on more than economics:
I believe if you have a positive case, and we have a positive case, then that will win the day.
– Alex Salmond

To make that positive case, the SNP often attempt to strike a sentimental chord with the Scottish electorate, playing on patriotic spirit.

That is evidenced in Alex Salmond's use of Burns in his speeches. It's as much about goading his opponents as it is winning favour with the people.

But this weekend, as people the length and breadth of Scotland (and even in England too) tuck into their Burns suppers, will they be thinking about how they'll vote in September, perhaps thinking how Robert Burns himself would have voted?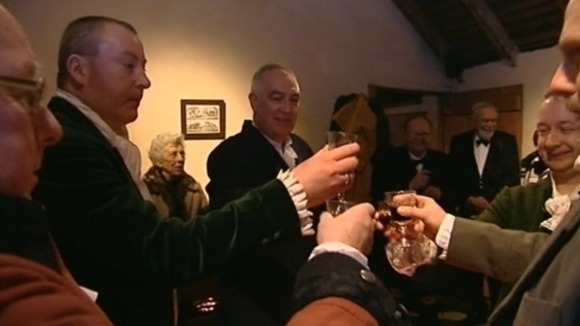 We went to a Burns supper at the home of Robert Burns in Alloway last night and opinion was mixed about whether patriotism will play a part in the polling on September the 18th.
One woman vehemently dismissed it as a reason to vote, telling me: ''I'm a 'no' voter, I think we are Better Together but that doesn't make me unpatriotic. I'm proud to be Scottish, but I'm also proud of being British too.''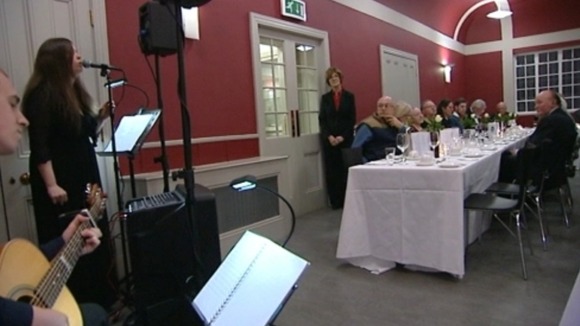 Hugo Farrell who had given the address to the Haggis told me he had been waiting for 2014 to have this vote: ''I'm patriotic, I love everything about Scotland, I've been waiting for this year to have this vote for independence…I'll be saying 'yes'.''
Others felt their sense of national pride would play a part in how they voted but it could persuade them either way, a number of people were still undecided.
However as the polls have borne out (whether Alex Salmond agrees with them or not) the economy was mentioned to me more than once as the biggest influencing factor in their decision.
And to answer the question of how Burns would have voted here's two verses from two different poems which indicate Scotland's great poet might just have been among the undecideds.
But pith and power, till my last hour

I'll mak this declaration

We're bought and sold for English gold

Such a parcel of rogues in a nation
– Parcel of Rogues
Be Britain still to Britain true,

Amang ourselves united;

For never but by British hands

Maun British wrangs be righted!
– Does Haughty Gaul Invasion Threat