Tesco cleared to use controversial ad with jumping cat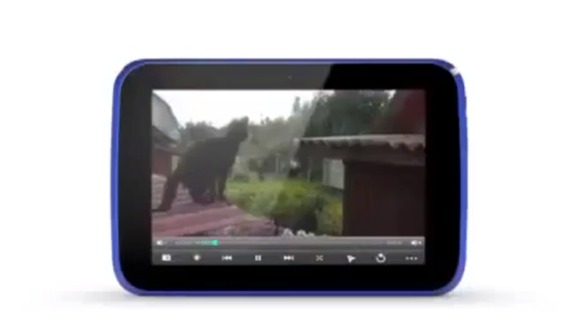 A controversial ad for Tesco's Hudl tablet will be screened in the UK, despite 43 complaints the footage would encourage animal cruelty.
The 20 second advert features two brothers giggling at something off screen.
The older boy said: "Do you want to see it again? Watch, watch," before the shot changed to show a tablet device playing a clip of a cat attempting to jump from one roof to another, and missing with a screech.
On-screen text stated: "Let's watch... Let's laugh... Let's share... Let's Hudl."
The Advertising Standards Authority (ASA) said the 43 complaints expressed concern over whether the ad was likely to cause serious offence, while others felt it would encourage animal cruelty.
Tesco admitted the ad was meant to have "a naughtiness" but the footage of the kitty was put together by a licensed company specialising in "cat funnies".
The retailer said contact had been made with the animal's owner to ensure it had not been injured while filming.
Whilst we acknowledged that some viewers were likely to find the ad distasteful, we accepted that the ad simply showed the children's natural reaction to viewing a video clip which featured a cat misjudging a jump.

We noted that the footage did not show the cat being encouraged or forced to jump and we therefore considered there was nothing in the ad that could be emulated or that was likely to encourage cruelty to animals.

We concluded that the ad did not breach the code and that it did not require any scheduling restriction.
– Advertising Standards Authority