'Dumb Starbucks' parody shop opens in Los Angeles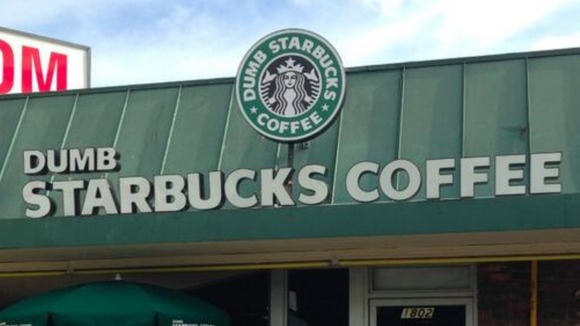 A "Dumb Starbucks" coffee shop, which mocks every element of the coffee giant's enterprise, has opened in Los Angeles and is completely legal, according to its creators.
Visitors to the Californian shop can order a Dumb Espresso or Dumb Frappuccino in a Dumb Starbucks coffee cup and even buy a "Dumb Norah Jones Duets" CD from a shelf by the counter.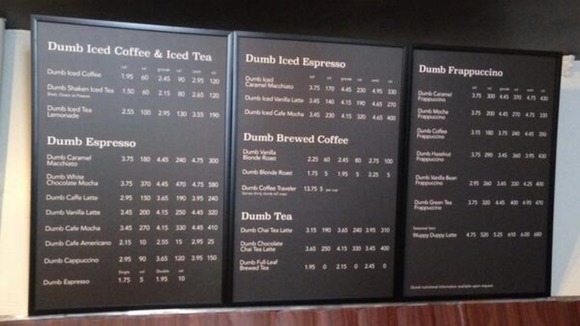 Even the sign above the door replicates the famous green and black logo of the globally recognised coffee brand, but with a "dumb" prefix, despite being totally unaffiliated with the company.
The shop's founders say their lawyers can defend their baristas, though, claiming the whole enterprise is protected by a "parody law" which actually demands they insult the coffee giant.
A sheet of Frequently Asked Questions at the shop informs visitors:
Although we are a fully functioning coffee shop, for legal reasons Dumb Starbucks needs to be (categorised) as a work of parody art.

So, in the eyes of the law, our "coffee shop" is actually an art gallery and the "coffee" you're buying is considered the art.

But that's for our lawyers to worry about. All you need to do is enjoy our delicious coffee!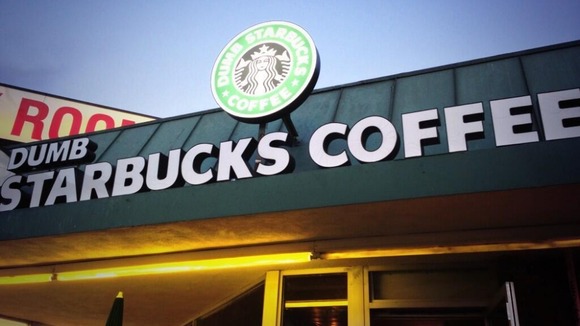 Remarkably, the creators even deny denigrating the name of Starbucks with their "Dumb" parody, telling visitors:
We love Starbucks and look up to them as role models.

Unfortunately, the only way to use their intellectual property under fair use is if we are making fun of them.

So the "dumb" comes out of necessity, not enmity.
The shop has apparently proved a huge hit over the weekend after launching on Friday, an unveiling heralded by its Twitter account, which declared: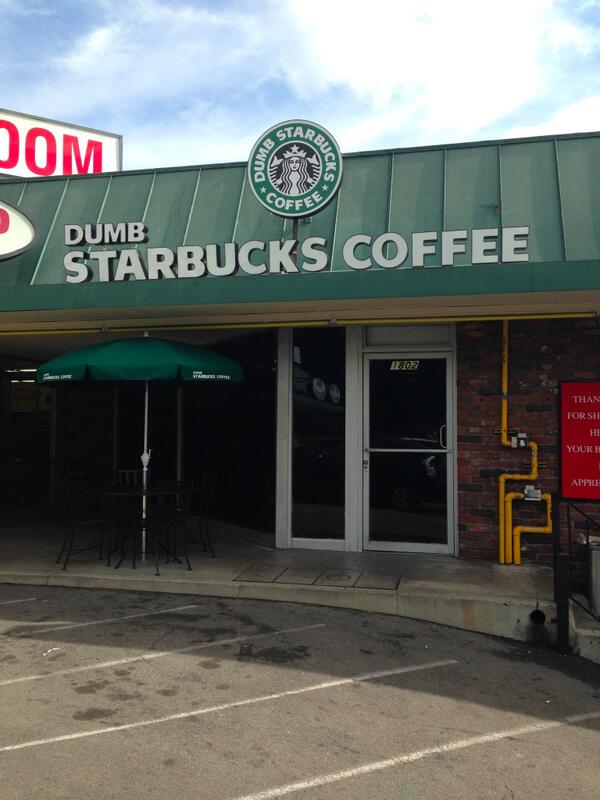 Whatever the legal status of the shop, it is hard for the founders to be accused of profiting on the drinks giant - at least not monetarily - as all its coffees are free.