Video report from ITV News correspondent Dan Rivers
Extreme gusts reached up to around 100mph on the Welsh coast and were so ferocious they caused a blizzard of sea foam to fall on land.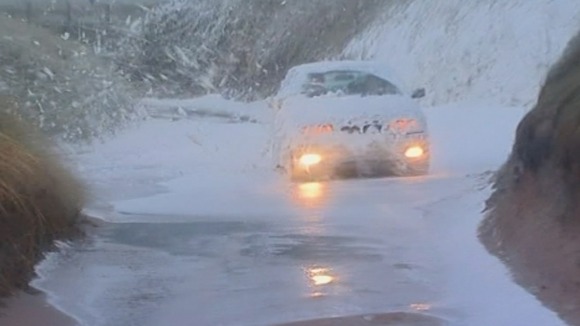 One local said he had never seen anything like the knee-deep sea foam that hit land in West Angle Bay, Pembrokeshire.
I've never seen nothing like this, it's like snow...I didn't think the road was passable with the froth...it's unbelievable.
Children also rushed down to West Angle Bay to experience the full velocity of the wind but only lasted seconds before the gusts pushed them away from the coast.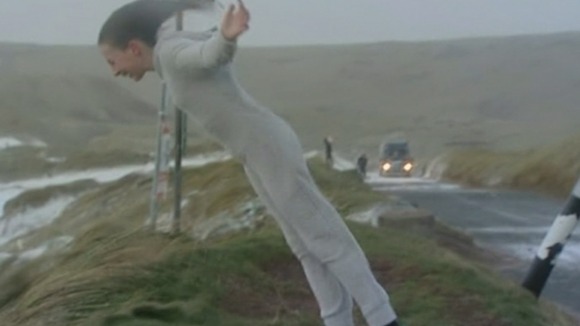 Coasts across Wales continue to be hit hard by a continuous stream of crashing waves, while roofs flew off houses in Aberystwyth.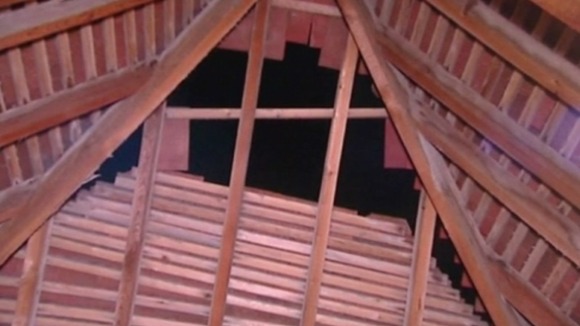 Elsewhere, Wild Wednesday has continued to cause widespread disruption with 147,000 homes across Britain without power.
The massive storm has also hit the UK's travel networks with trains being cancelled and roads blocked by falling trees.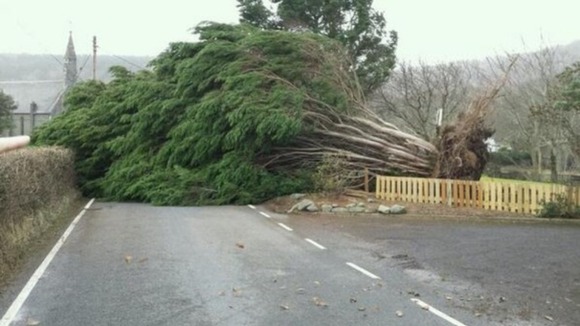 A pensioner was also killed after being electrocuted while attempting to move a tree which brought down power cables near Chippenham.